American media: It is necessary now to reduce the EPR of the B-21 Raider bomber in order to "deceive" the Russian S-500 air defense system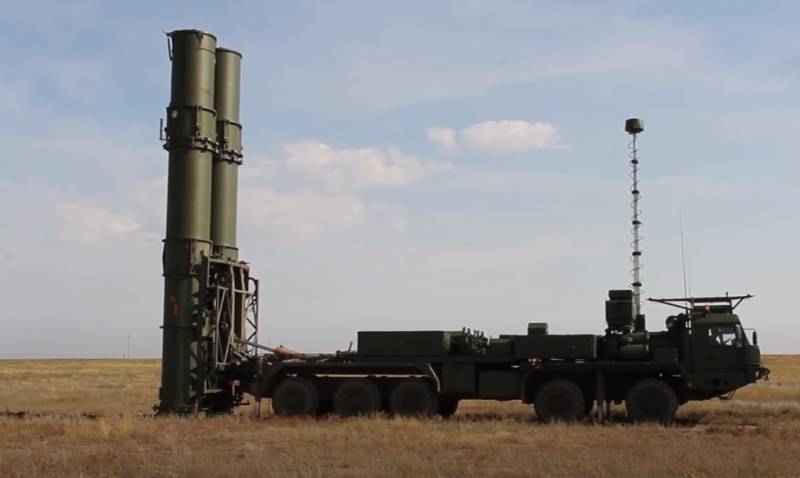 The American press is discussing plans made public in Russia to deploy the first battery of the S-500 Prometheus air defense system. In the United States, it is predicted that with the help of these air defense-missile defense systems it is initially planned to "cover" the capital region of Russia. The speculation arises as to whether Russia's latest anti-aircraft missile system is actually capable of easily detecting fifth-generation American stealth fighters. In particular, this topic is raised on the pages of The National Interest by the columnist Mark Episkopos. In his article, he asks a question of the following nature:
Are Russian S-500 air defense systems capable of causing problems for American stealth aircraft?
The American author writes that in Russia the S-500 Prometheus air defense system is positioned as a special
weapon
as a kind of "silver bullet" with special capabilities.
The material refers to the statements of Russian military experts that the S-500 air defense system is capable of detecting and defeating not only stealth aircraft adopted in the United States and other NATO countries, but also those that are just about to be adopted. In particular, we are talking about promising American stealth bombers B-21 Raider. In fact, this is not just a bomber, it is an aircraft that breaks through air defense systems.
In such a situation, American military experts are already trying, on the basis of data from open sources, to conclude whether the B-21 Raider will be able to overcome the air defense lines that Russia is building with the use of the S-500 air defense system.
In American media:
Designers and developers will have to make a lot of effort so that the promising B-21 Raider bomber could remain invisible to the S-500 Prometheus air defense system. If the Russian air defense system, as the Russians themselves claim, is capable of detecting F-35 fighters, then it turns out that it is capable of detecting B-21s in the sky, because they use similar stealth concepts. Therefore, it is necessary now to improve the options for reduced visibility, to reduce the EPR (effective scattering area - approx. VO) in order to "deceive" the Russian S-500 air defense system.
In turn, the aforementioned Mark Episkopos in TNI writes that so far all information about the S-500 is based primarily on publications in the Russian media. According to this logic, it can be noted that all the basic data about a promising American bomber is based on the publications of the US press, including the same TNI and other military-themed American media resources.
Ministry of Defense of the Russian Federation