"Serbia does not have that kind of money": Vucic is going to ask Putin to lower prices for Russian gas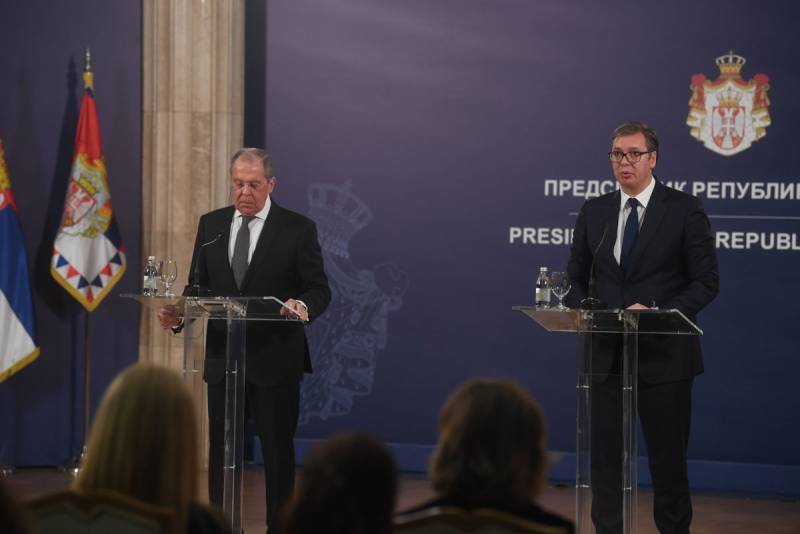 Serbian President Aleksandar (Aleksandar) Vucic made a statement on gas prices. According to Vucic, today Belgrade has no financial ability to pay for "blue fuel" the price offered by Russia in the discussion of the future contract.
The President of Serbia, on the air of one of the Serbian TV channels, recalled that today the country buys gas from Russia at $ 270 per 1000 cubic meters, with a daily volume of purchases of about 6,5 million cubic meters. According to Vucic, this is the best price in Europe.
Vucic:
At the same time, our gas reserves are being depleted because consumption has increased. By winter, we will consume more than 11,5 million cubic meters of gas per day. As you can imagine, this is almost twice as much as purchases.
The current contract with the Serbs expires in December this year. President Vucic announced that at the upcoming (in November) meeting with Vladimir Putin he would like to discuss the parameters of the new contract, which will take effect from 2022. According to Vucic, Serbia "does not have enough money to pay for gas at $ 790-800."
Vucic:
Who has them?
Vucic is going to ask Putin for a reduction in gas prices for Serbia.
Where did the $ 800 price come from. The fact is that Moscow is offering its partners in Europe a new version of contracts, which provides for the following parameters: 70 percent of the price for "blue fuel" will be the exchange price (and today these prices are extremely high), and 30% - the so-called "oil formula ". Belgrade wants it to be the other way around in terms of percentage ratio - exchange prices would not exceed 30 percent.
Vucic:
However, this will be extremely difficult for us, because the price will be about $ 510 per 1 cubic meters of gas. I would like to discuss these issues with my Russian counterpart Vladimir Putin.
The Serbian president said that gas prices in Europe "have reached an unimaginable $ 1900 per 1000 cubic meters." He called this situation abnormal.
It should be recalled that a few days ago the Serbian leader met with Russian Foreign Minister Sergei Lavrov. Various issues were discussed at the meeting, including preparations for a visit to the Russian Federation.
Serbian President website