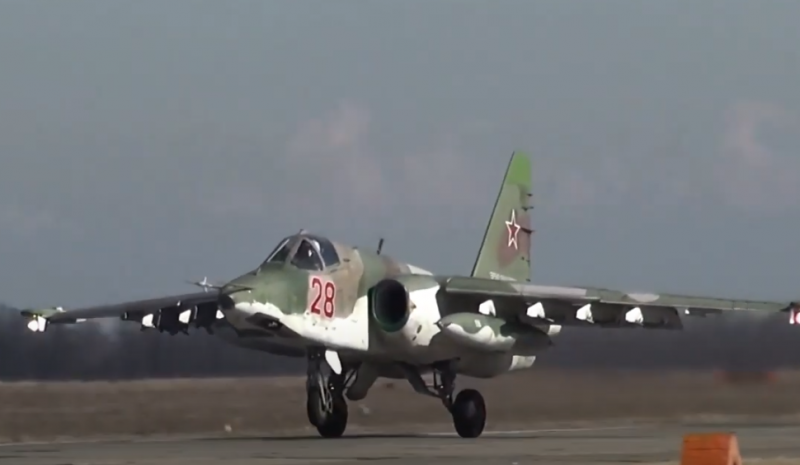 Russian Defense Ministry will strengthen
aviation
component of the Southern Military District, new attack aircraft and attack helicopters will enter the district's units early next year.
The Defense Ministry made a decision to strengthen the southern borders of Russia. To this end, at the beginning of next year, a batch of modernized Su-25SM3 attack aircraft and Ka-52 attack helicopters will arrive in the district. The number of equipment planned for delivery has not been specified, but it is emphasized that the received aircraft and helicopters will significantly increase the combat potential of the Southern Military District.
As reported
"News"
citing military sources, the decision to strengthen the southern military district was not taken from scratch. It is in the south that potential military conflicts are possible. Here is the Caucasus with "militant" Georgia, Ukraine, the same Turkey, as well as NATO with attempts to strengthen its presence in the Black Sea. At the same time, the aviation of the Southern Military District can be rather quickly transferred to the western direction in the event of a military threat.
It is noted that the Ka-52 attack helicopters, which will be delivered to the district, will differ from the base model in the presence of an improved gyro-stabilized optical-electronic station (GOES), as well as minor changes made to the design based on the experience of using helicopters in Syria. At the same time, it is emphasized that these are not upgraded Ka-52Ms.
The Su-25SM3 is a further modification of the Su-25SM attack aircraft. A digital display was installed on the modernized vehicles, which displays the ground and air situation, a new fire control system and GLONASS satellite navigation were installed. The aircraft is capable of hitting ground targets from a considerable distance, without making visual contact with the target, but only in coordinates. So far, the Su-25SM3 are supplied only to the Southern Military District.