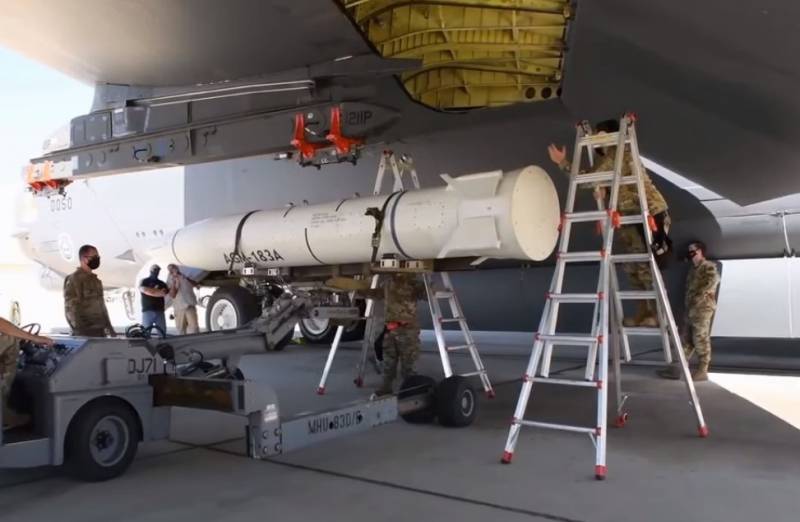 The image is illustrative.
The Pentagon wants to be able to purchase the latest weapons from manufacturers in volumes sufficient for defense needs. Therefore, in the United States, they thought about reducing the cost of hypersonic
weapons
.
Reportedly, such a statement was made by the US Deputy Secretary of Defense for Research Heidi Xu.
She believes that American manufacturers of hypersonic weapons must demonstrate significant progress in creating these types of weapons in order to make them more affordable for the United States defense budget. Therefore, they must reduce its cost, because now it is tens, or even hundreds of millions of dollars per unit.
This is despite the fact that in the United States there are still no hypersonic missiles that would pass all the necessary tests and would not be supplied to the armament of the American army.
According to Xu, if the Pentagon can buy a large number of hypersonic missiles, this will also positively affect their price, which should then be reduced.
It is noted that in the budget application for fiscal year 2022, the US military department submitted a request for funding for research in the field and hypersound in the amount of $ 3,8 billion. For comparison: this year "only" 600 million were spent on this item.
Thus, the situation in the United States is as follows: there is no hypersonic weapon yet, but the Pentagon is already calling for a reduction in its cost.
Earlier in the United States, tests of a hypersonic missile from a B-52 carrier failed. It was reported that first there were problems when separating the rocket from the carrier aircraft, and then there was evidence that the prototype rocket exploded at a relatively short distance from the bomber.
During the "Russian Energy Week", Russian President Vladimir Putin announced that the United States is significantly lagging behind Russia in the field of hypersonic weapons. He noted that the Russian Federation has managed to achieve superiority over the United States in the creation of many types of high-tech weapons.