The second Il-76MD-90A military transport aircraft of a new construction began flight tests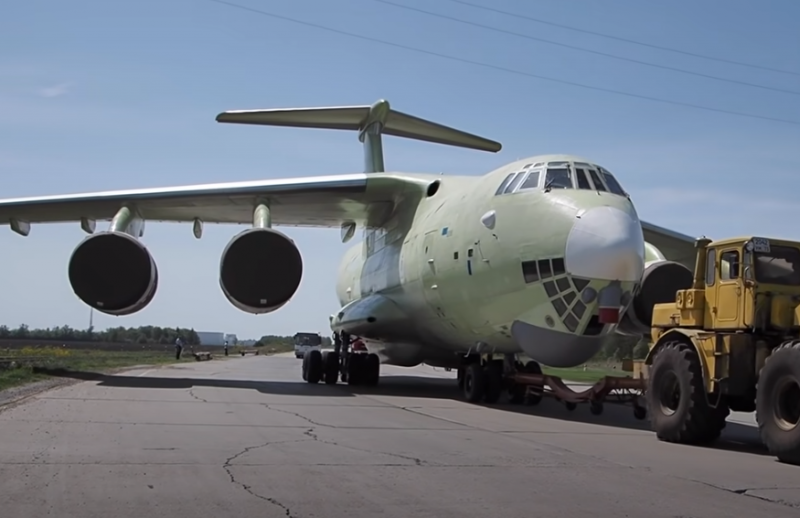 The Il-76MD-90A heavy military transport aircraft of a new assembly, assembled on the production line of Aviastar-SP JSC in Ulyanovsk, has begun flight tests. This is the second aircraft of the new assembly, taken into the air in 2021.
There are no official announcements on the website of the United Aircraft Corporation (UAC) about the start of flight tests of the second Il-76MD-90A; the website of Aviastar-SP JSC also lacks relevant information. Meanwhile, the plane was rolled out of the workshop on September 29 and began testing on October 4, 2021.
The new plane was spotted by spotters at the Ulyanovsk-Vostochny airfield, it was not even painted. The timing of the transfer of the aircraft to the VTA of the Russian Aerospace Forces is still unknown. It is noted that this Il-76MD-90A is the second one assembled in Ulyanovsk on a new production line. Several more planes are now being completed, but according to experts, by the end of the year the military will receive all three new "transport aircraft", the transfer of two more will be postponed until next year.
Note that the first heavy military transport aircraft Il-76MD-90A of a new assembly was received by the Ministry of Defense on October 8. He joined the 235th military transport aviation regiment of the 18th
aviation
division of the VTA VKS of Russia, based in Ulyanovsk.
To date, Aviastar-SP has built only nine Il-76MD-90A military transport aircraft out of 13 ordered, including the one that went for testing, under a 2020 contract renewed in 2012. Another 14 aircraft "Aviastar-SP" should be delivered to the Ministry of Defense by 2028 already under a new agreement.