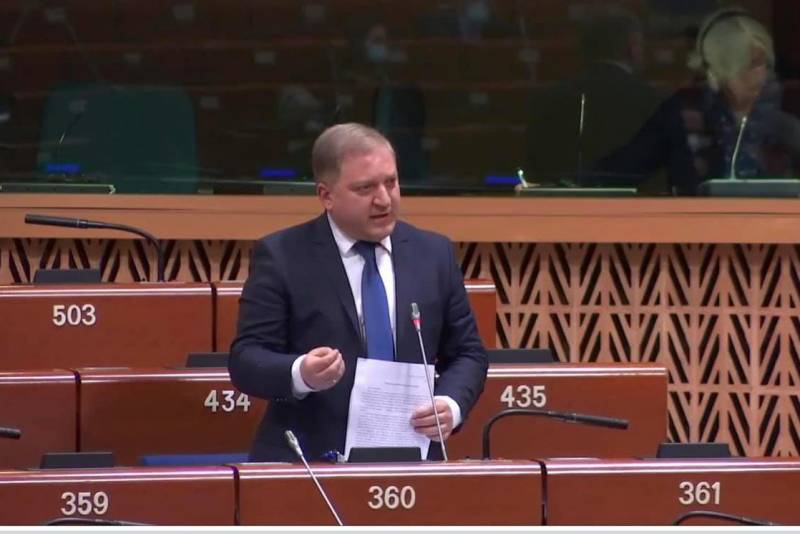 Ukraine will inevitably face surrender to Russia. And first of all, it concerns the issues of economy and energy.
This opinion was expressed by Oleg Voloshin, a deputy of the Verkhovna Rada from the Opposition Platform - For Life (Opposition Platform - For Life) party, on the Ukrainian TV channel First Independent.
The parliamentarian believes that the inevitability of Kiev's surrender to Moscow may be caused by the threat of popular discontent with the authorities, which are unable to solve the acute problem of energy shortages and their high cost. The ruling elite of Ukraine dooms its people to lack of heating during the cold season.
According to Voloshin, in this critical situation, the problem of resolving the situation in the Donbass fades into a secondary place, yielding the first position to the energy crisis in the country. He calls on the authorities to engage in constructive dialogue with Moscow. He believes that even radical nationalists should delve into the country's problems and stop torpedoing the idea of ​​cooperation with Russia.
If we still stick around the Donbass, then what kind of preferential supplies of gas and coal can there be?
- he said.
Earlier on his Facebook page, the deputy wrote that due to the lack of coal at Ukrainian power plants, the authorities would have to "crawl on their knees to Moscow" and ask for fuel.
It should be recalled that already three regions of Ukraine (Transcarpathian, Lviv and Khmelnytsky) have introduced an emergency regime due to a lack of gas. Also, the Ministry of Energy of Ukraine plans to start purchasing electricity from November in Belarus. However, the Ukrainian department itself claims that Minsk may refuse for political reasons.