The US Navy decided to remove unvaccinated sailors from ships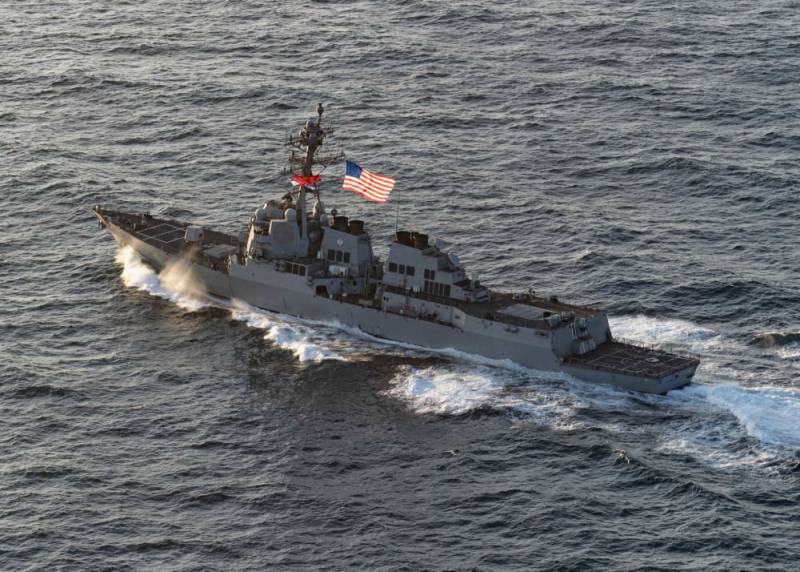 The Pentagon indicates the difficulties of the vaccination situation in the American army and in
navy
... It is noted that some military personnel violate the directive of the military department on compulsory vaccination, refusing to be vaccinated against COVID-19. The most tense situation in this regard is in the US naval forces. The difficulty is that, according to the US military, many of those who have refused vaccination are currently on long sea voyages or stay at remote American military bases.
According to the new directive, servicemen from November 28 of this year will be suspended from service if they are not vaccinated against coronavirus infection. In particular, it is indicated that this measure will also affect American sailors.
From a statement by the Pentagon's press service:
Seafarers will be removed from ships and support vessels in the event that they are not vaccinated, if they refused to be vaccinated. We cannot jeopardize the lives and health of the crews, we cannot refuse to conduct operations. In some cases, sailors removed due to refusal to vaccinate will be replaced by vaccinated servicemen on ships.
In this regard, the question arises as to how the US Navy is going to implement the Pentagon directive regarding the submariners, many of whom may be on long patrols? So far, the US military department leaves this question unanswered.
Meanwhile, statistics are provided: unvaccinated military personnel in the US Navy at the moment are about 2 percent. This is about 7 thousand people. Many of them are on ships that carry out missions in the waters of the oceans.
Pentagon spokesman John Kirby noted that in general, about 96,7% of the military (out of a total of 1,4 million) have been vaccinated in the United States. Of these, 83,7% received both doses of the vaccine.
The largest number of cases of coronavirus in the US Navy was detected at a time last year - on the aircraft carrier USS Theodore Roosevelt. Then on board COVID-19 was diagnosed in about 1200 crew members. After that, the ship was sent to the port on the island of Guam, where it was disinfected for about 3 weeks.