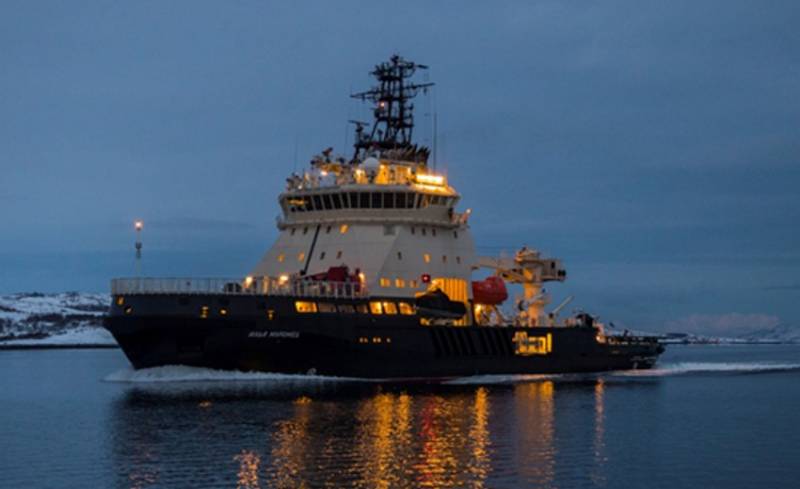 The delivery of goods to the northern garrisons will be provided by new icebreakers and supply transports. According to Andrey Efimov, Deputy Chief of Staff of the Logistics Department of the Armed Forces of the Russian Federation, for
fleet
a series of support vessels and icebreakers will be built.
The Russian fleet will receive five icebreakers and three ice-class supply vessels by 2033. All of them will be part of the auxiliary fleet and will be used in the Arctic to supply garrisons. The construction of this series is included in the program for the development of the auxiliary fleet until 2033.
Efimov explained that the universal supply transports will have a carrying capacity of 6 thousand tons and will be able to overcome ice up to 1 meter thick. Their main task is to ensure the delivery of goods to the garrisons located along the Northern Sea Route. As for the icebreakers, he did not explain anything, most likely the series of project 21180M will continue, within the framework of which the Yevpatiy Kolovrat icebreaker is being completed for the Navy. He will join the fleet next year.
Project 21180M is a further development of Project 21180, according to which the only icebreaker Ilya Muromets was built, which has already become part of the auxiliary fleet of the Russian Navy and is performing tasks in the Arctic.
The Evpatiy Kolovrat has less displacement and draft, which will allow it to operate in shallow water areas and enter all ports of the Northern Sea Route. Icebreakers of this project are designed to ensure the basing and deployment of fleet forces in ice conditions, independent pilotage of ships and vessels, as well as their towing support in ice conditions. It is possible that it is Evpatiy Kolovrat that will become the lead icebreaker of the series.