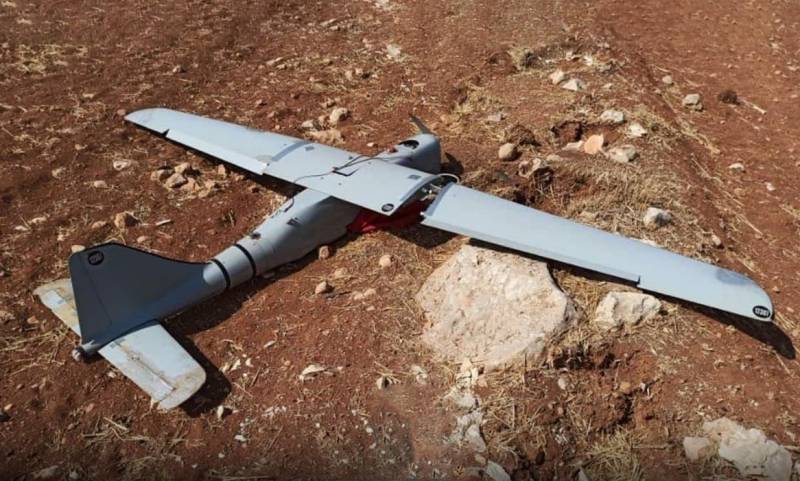 From Syria, there are reports of the loss of the Russian Aerospace Forces of an unmanned aerial vehicle. According to the latest data, this is the UAV "Orlan-10", which carried out a monitoring flight.
Notably, reports of the loss of a Russian intelligence
drone
distributed by representatives of the so-called "Free Syrian Army". These are militants who are actually controlled by Turkey, they are provided with it, they are armed.
In the reports of the so-called SSA, it is stated that the drone was shot down in the area of ​​the village of Marea in the northern part of Aleppo province. In these territories, there are several zones of control: the aforementioned FSA, as well as the zone of control of the Kurdish armed formations.
At the same time, the FSA does not take responsibility for the downed Russian reconnaissance drone. However, the photos are published on the resources controlled by the pro-Turkish militants.
On the frame, you can see that the Russian-made drone did not receive significant damage. It lies on rocky terrain. It can be seen that the right wing of the UAV has lost its integrity, but the design is clearly subject to restoration.
It should be noted that on the eve of the pro-Turkish militants wrote about the allegedly Russian
aviation
strikes in the area of ​​the aforementioned settlement of Marea in the north of the SAR.