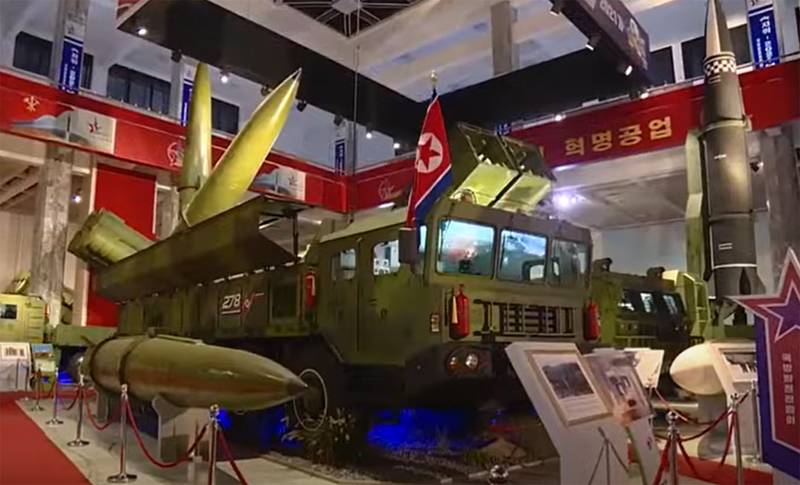 North Korean television has published a video dedicated to the military-technical forum "Self-Defense-2021" taking place in Pyongyang. The forum was opened by the head of the DPRK Kim Jong-un.
Some of the novelties presented at this exhibition, so to speak, the achievements of the North Korean military industry, reported "Voennoye Obozreniye" - for example, about the new main combat
tank
and about the hypersonic unit of the latest missile.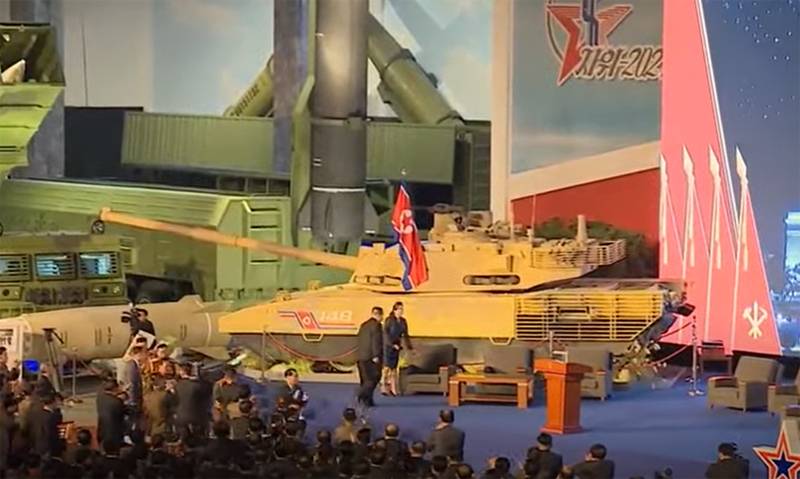 The words of the announcer of the DPRK Central Television:
During the opening ceremony of the forum, invincible warriors, soldiers of the army's special forces, showed their skills and training in front of our supreme leader. The command emphasized that the soldiers serve the people and are ready to defend the sovereignty and values ​​of our Motherland.
One of the highlights of the ceremony was the demonstration of the strength of the special forces. They put their hand, palm down, on a stack of several fragments of sheets of slate, followed by a blow from above with a sledgehammer.
Part of the ceremony was an air show featuring fighters, attack aircraft, UBS, helicopters and other means.
aviation
North Korean Air Force. The aircraft of one of the aerobatic teams flew over the area at an ultra-low altitude.
In the pavilions of the exhibition complex, besides, various types of weapons were presented, including the developments of the last few years. These are a number of ballistic missiles of various ranges, including ranges of up to 2,5 km, modern anti-aircraft missile systems, including those that currently cover Pyongyang and North Korea's nuclear facilities. Among other things, operational-tactical missile systems (OTRK) are presented - those tests of which not so long ago scared Tokyo and Seoul. The exposition of the exhibition includes the latest anti-ship missiles, along with coastal defense complexes.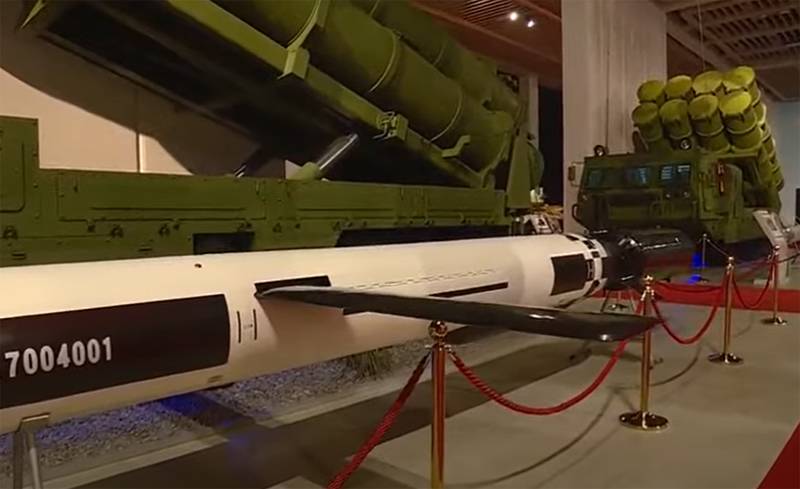 It can be noted that a number of weapons resemble Russian and Chinese models in appearance.