US ignores Chinese calls to end military aid to Taiwan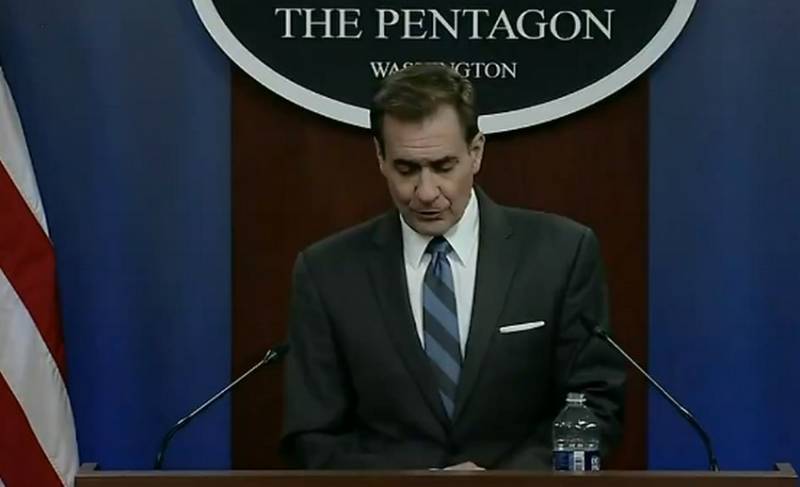 The United States is ignoring China's calls to end military aid to Taiwan, Pentagon spokesman John Kirby said in a statement.
A spokesman for the US Department of Defense spoke at the briefing, where he made several statements regarding the future actions of the Pentagon in relation to Taiwan. If you do not go into the details of Kirby's speech, he said nothing new, repeating the same words that the United States is "concerned" about China's military provocations in Taiwan, Washington stands for world peace, and China is building up arms.
However, in the speech of the spokesman, it was clearly stated that the Pentagon intends to continue to provide assistance to Taiwan in "strengthening self-defense", that is, to continue the supply of weapons, ignoring China's calls. At the same time, Kirby declined to answer a question about the details of "support" for Taiwan. However, he also ignored the question asked about the probable presence on the island of American military instructors who train Taiwanese military personnel.
Everything else in Kirby's speech related to accusations of China, which, according to the Americans, is interfering with the establishment of peace not only in this particular region, but also in other regions around the world.
(...) we call on Beijing to be committed to a peaceful settlement
- said a spokesman for the US Department of Defense.
Earlier, Western media reported that the United States is training special units of the armed forces of Taiwan, deploying about two dozen military instructors from the Marine Corps and Special Operations Forces on the island. Washington denies the presence of an American military on the island.