A promising long-range MANPADS will expand the capabilities of the Russian army air defense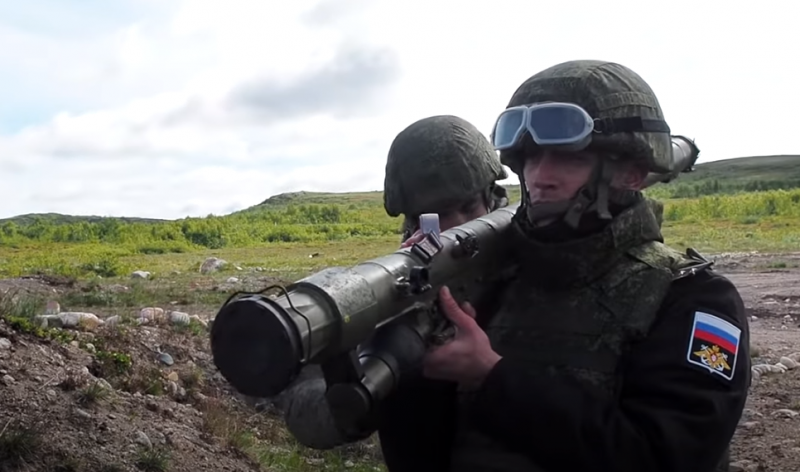 The Russian army will soon receive long-range portable anti-aircraft missile systems. Bekkhan Ozdoev, industrial director of the Rostec armament complex, stated that the development is being carried out by enterprises that are part of the state corporation.
According to a Rostec representative, Russian specialists are working to increase the maximum range of MANPADS, which is currently no more than five to six kilometers. At what stage the work is, whether a new anti-aircraft complex is being created or the modernization of existing ones is planned, Ozdoev did not say anything. In the future, the new long-range MANPADS should expand the capabilities of the Russian army air defense.
Meanwhile, the representative of the Mechanical Engineering Design Bureau, Alexander Romanyuk, clarified what was said by the representative of Rostec, explaining that the KBM designers are working not only to increase the maximum range of destruction of MANPADS, but also the probability of hitting targets. According to him, it is about increasing the sensitivity of the MANPADS homing head.
New systems should easily shoot down small targets, including
Drones
- leads
RIA News
his words.
To date, the Russian army is armed with two types of MANPADS, including all modifications - these are "Igla" and "Verba". As the Commander-in-Chief of the Ground Forces, Oleg Salyukov, recently announced, a third MANPADS is being prepared for service, capable of hitting targets without reacting to heat traps. We are talking about the portable complex "Label".