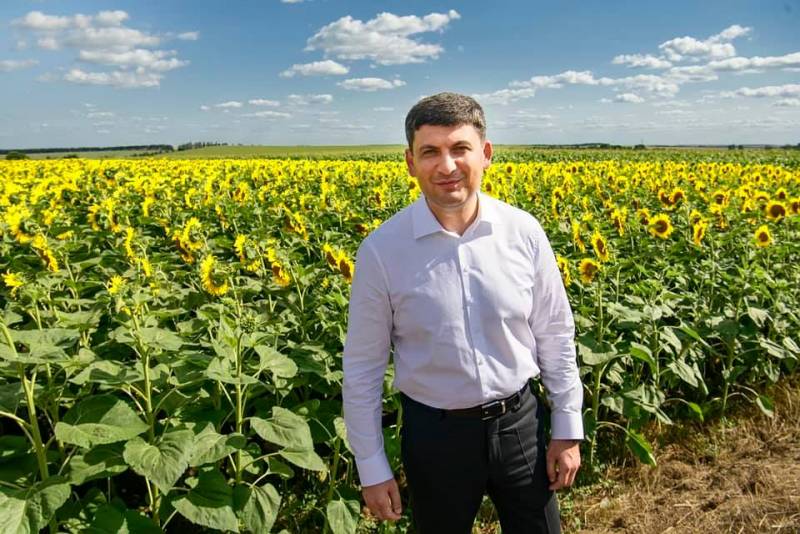 At the Ukraine-EU summit, a lot of statements were made, in which the main topic was Russia. Various speakers vied with each other that it was necessary to "continue the sanctions pressure", "to follow the path of rallying the ranks against Moscow," and so on. One of these speakers at the summit was the former head of the Ukrainian government, Volodymyr Groisman. In his speech, the words "Russia" and "Putin" were heard more than a dozen times.
According to the ex-prime minister of Ukraine, today "a crisis is being artificially created for the European Union," and "Russia is creating it." Groisman says that the European Union must confront Russia, "which, like a predator, threatens the interests of the EU."
Groisman, who today is the head of the party actually named after himself ("Ukrainian strategy of Groisman"), expressed his regret that he did not hear anything concrete on the issue of energy security in the statements of the EU representatives.
Ukrainian politician:
Yes, much has been said about Russia's responsibility for the LPNR, which it artificially created. But now Russia is creating a crisis in the EU itself, on its borders. And we haven't heard anything specific about Nord Stream 2. But Europe should understand that the predator in the form of Putin's Russia is approaching its interests, creating such crises.
At the Ukraine-EU summit, which was attended by European officials Charles Michel and Ursula von der Leyen, Groisman said that it is important for Ukraine to observe the parameters of a European association and "build a modern developed economy."
It is noteworthy that while Groisman was uttering these words, in three regions of Ukraine at once (Transcarpathia, Khmelnytsky and Lviv regions), the local authorities introduced an emergency regime due to a shortage of gas, and the Ministry of Energy of Ukraine announced the hope that since November, due to a shortage of electricity in Ukraine will begin to come from the Republic of Belarus.