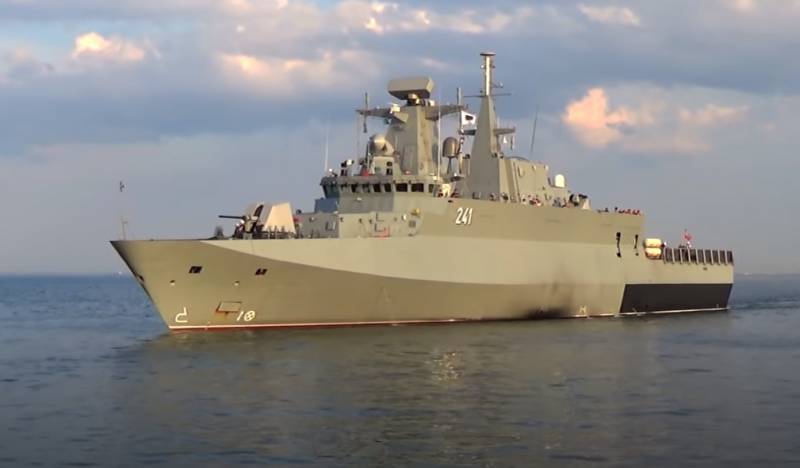 In the photo - a warship of the Polish Navy
The Western press continues to publish openly anti-Russian materials, in which the authors, one after another, exercise their proposals and assumptions about the "containment of Russia." One of these authors was David Ax, whose material was published on the major media resource Forbes. Ex pointed out how NATO can "do" with the westernmost region of Russia.
In the article of the specified author, the readers are told that the Kaliningrad region of Russia is actually surrounded by NATO territories and water areas. According to a Western observer, the governments of the countries of the North Atlantic military bloc, in the event of an escalation, may decide on a de facto blockade of this Russian region. Apparently, the experience of the Nazis and their henchmen in the Second World War in relation to Leningrad haunts modern representatives of the countries of the Western military bloc - now in relation to the Kaliningrad region of the Russian Federation.
Ex writes that NATO could block cargo transportation from the region and to the region, block the movement of rail and air transport. This, according to the author in a Western magazine, will lead to famine in the Russian region.
From the material:
This would easily make it possible to cut off the replenishment of reserves and supply to the Kaliningrad region.
Easily? Apparently, the Western observer has come to believe in the power of NATO so much that he does not understand the main thing - Russia is unlikely to meekly observe how anyone from this bloc forms a blockade ring around the Kaliningrad region. And the governments of the countries of the region, for all their Russophobia, still do not have such serious problems with brain activity that they do not understand how Ax's "offer" may end for them.
By the way, in the same material, a foreign columnist (writes his own column in the magazine) recalls the purchase of Israeli anti-ship cruise missiles by Estonians. It is noted that these missiles "can bring big problems for Russia in the Baltic Sea, problems for the Russian Baltic
fleet
».