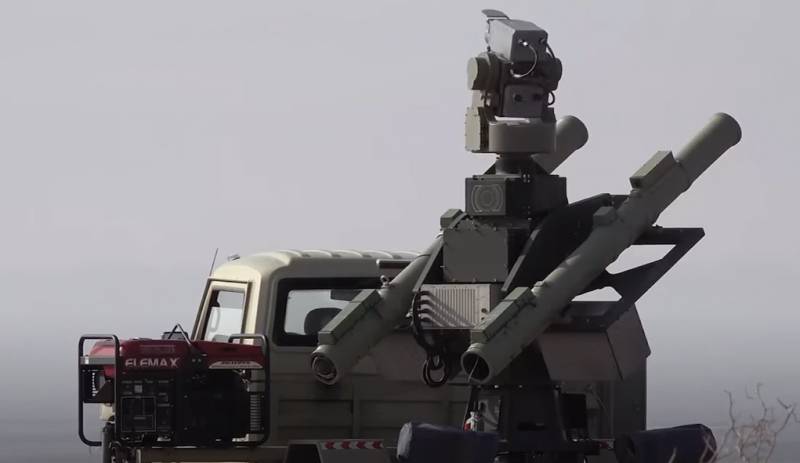 The Iranian anti-aircraft missile defense system continues to improve. The industry of the Islamic Republic offers the troops more and more options for anti-aircraft missile systems. Moreover, as noted in Tehran itself, sanctions play a special role here, which for a long time has been supported by the so-called collective West (and not only it). These sanctions lead to the need to deal with import substitution issues against the background of the development of their own technologies in the military sphere.
One of the novelties of the Iranian military-industrial complex is the Majid air defense system. In the nomenclature of the Iranian armed forces, the complex is designated as AD-08.
According to the latest information, these complexes are designed to cover ground targets along the inner perimeter. The fact is that the AD-08 is a short-range air defense system. The materials of the Iranian media indicated that the complex is capable of intercepting air targets at distances of up to 8 km. Target detection is carried out using a radar, which is part of the complex.
The footage presented by Iranian military correspondents shows how the Majid air defense system is used to destroy an unmanned aerial vehicle. UAV camera footage indicates that the target is hit.
It is also worth noting that the vehicle chassis for the air defense missile system with two guides (launchers) for the release of missiles is an Iranian-made vehicle platform. This is ARAS-2. Such a truck appeared on the equipment of the Iranian troops relatively recently. But in a short period of time, up to a hundred such vehicles have already been delivered to the Iranian army, including as the mentioned platforms for the AD-08. To install the air defense system, the sides of the truck are removed.
Video target destruction with the new AD-08 "Majid" air defense system: