Fighting breaks out in Kashmir: India announces possible presence of Pakistani special forces and Taliban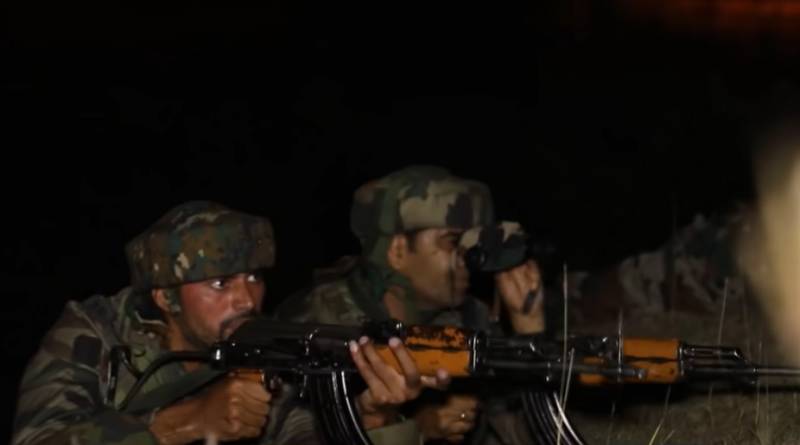 Information has been confirmed that clashes are taking place in Kashmir with the participation of soldiers of the Indian armed forces. Recall that Kashmir (as part of the state of Jammu and Kashmir) is administratively part of India, but separatist sentiments reign in the province itself. Pakistan also makes claims on its part. In this regard, skirmishes occur, sometimes turning into real battles.
One such fight broke out in Kashmir a few hours ago.
According to the latest information, Indian troops suffered losses during the fighting. It is reported that at least five Indian soldiers were killed, at least 12 were injured of varying degrees of severity. At the same time, some Indian servicemen say that not only militants, including, possibly, the Taliban (* a terrorist organization banned in Russia), acted against them in Kashmir, but also Pakistani special forces fighters in ordinary (civilian) clothes.
Additional army and police units were recently brought into the region in connection with a new round of separatist activity. At the same time, the Indian security forces, as it turns out, faced fierce resistance. Snipers were used against them, whose actions were aimed at eliminating representatives of the command staff.
Indian media:
This is the most serious armed conflict in the region over the past 17 years. Trace the fact that the operation is coordinated by someone.
It is Pakistan in India that is considered the coordinator of these anti-Indian protests.
In India, they remembered what the local media wrote at one time: as if the Taliban * promised to help Pakistan in Kashmir if he would help them in Panjshir. Then Indian reporters stated that Pakistani special operations forces were involved in the assault on Salang and Bazarak.
A few minutes ago, information came from Kashmir that the Indian security forces had succeeded in eliminating at least seven militants. It is stated that several of them "could have crossed the border from the side of Afghanistan." Clashes in the state continue.