Serbian armored personnel carrier Lazar III received Russian combat modules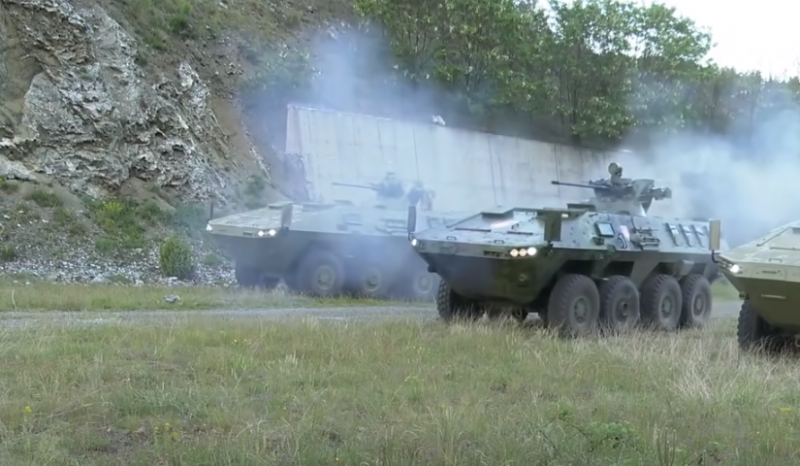 Serbian armored personnel carriers Lazar III A1 equipped with Russian combat modules. The new version of armored personnel carriers was presented at the Partner-2021 international arms exhibition in Belgrade.
The Lazar III armored personnel carrier, presented by the Serbian company Yugoimport, is used not only by the Serbian army, but also by the Ministry of Internal Affairs, and is also offered for import. It is known that in the spring of this year, Turkmenistan purchased a batch of Serbian armored personnel carriers to replace the Soviet / Russian-made BTR-80.
In the standard version, the armored personnel carrier is equipped with a remotely controlled combat module (DBM) of Serbian production with a 12,7 mm machine gun. The new version of the armored personnel carrier received a choice of two Russian combat modules. In the first version, the Lazar III A1 is equipped with a DUMB 32V01 with a 2A42 automatic cannon of 30-mm caliber, and in the second - a DUBM with a 57-mm cannon.
According to Serbian developers, the installation of Russian combat modules on armored personnel carriers will significantly increase the export potential of this technology, reports
TASS
.
The Lazar III armored personnel carrier is a further development of the Serbian Lazar 1 and Lazar 2 vehicles, developed by Hugoimport - SDPR jointly with the Belgrade Military Technical Institute. The wheel arrangement is 8x8, the declared protection in the basic version is 3 STANAG 4569, the front protection is increased to 3+. Mine protection meets STANAG 4569 level 3a and 3b. Reservations can be enhanced with hinged blocks. Armament of the customer's choice. Crew - 3 people, landing - 9 fighters.
Length - 8 m, width - 3 m, height - 2,3 m (excluding the combat module). Weight - 24 tons as standard, 26 tons with enhanced armor. Speed ​​- 110 km / h.