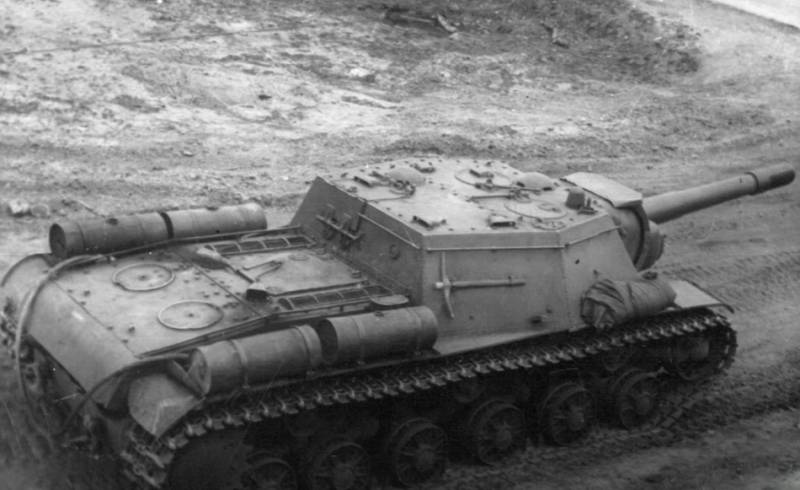 In the middle of World War II - in 1943 - the SU-152 self-propelled artillery unit appeared in service with the Soviet troops. Its appearance actually became the solution to the problem of arming the troops with ultra-reliable armored vehicles in terms of protection. At the same time, for a certain time, the designers could not come up with the optimal option for self-propelled guns.
One of the prototypes actually had a triple gun variant in front of the massive armored wheelhouse. In the center there is a 76 mm cannon, along the edges there are two 20-K 45 mm guns. A triple strike on the enemy was, of course, a very effective means, especially when carrying out assault operations. However, if the shooting was carried out with extreme guns, then problems inevitably arose due to the fact that the guidance of the main gun was lost. As a result, valuable time was lost in battle.
Subsequently, they decided to abandon the triple cannon, moving to a double version with guns of the aforementioned 76 mm caliber. The base remained the same: a KV-7 with a three-gun artillery mount.
Ultimately, Soviet designers came up with a self-propelled gun with a 152 mm cannon. This is the ML-20 gun, which itself appeared in the Soviet Union in 1943.
How the SU-152 (or KV-14, or "St. John's wort") was created, what combat path it took, during what period of time it was operated, is described in detail in the video of the Starina channel: