US Air Force strategic bombers B-1B Lancer practiced striking near the Russian border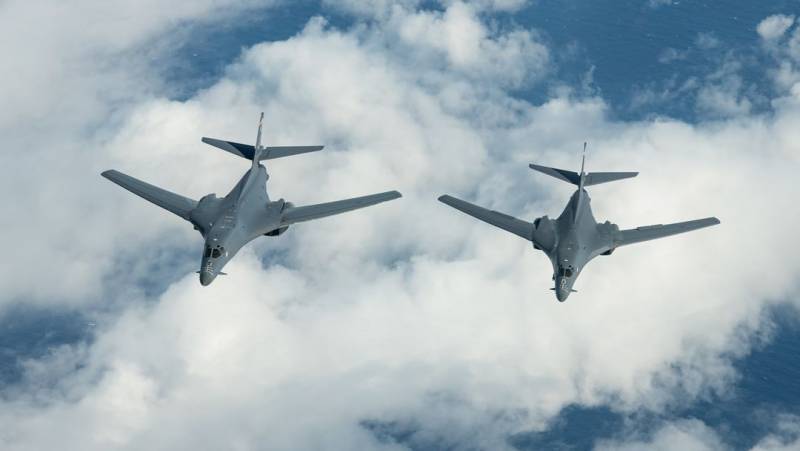 American strategic bombers B-1B Lancer have practiced striking ground targets near the Russian border. According to the US Air Force Command in Europe and Africa, as part of the mission, the support of the ground forces was worked out.
A pair of American strategists, while in Lithuanian airspace near the Russian border, worked out interaction with
aviation
gunners, the role of which was played by Lithuanian and British soldiers. The air controllers directed the bombers to the identified targets, then the strategists worked out the strike.
The purpose of the mission was to increase the readiness and interaction of gunners responsible for coordinating airstrikes to support the ground forces.
- said in a message from the US Air Force European Command on Twitter.
It is noted that the B-1B Lancer took off from the British Fairford airbase, completed tasks near Russia, and then boarded one of the military airfields in Germany, where they refueled.
Earlier it was reported that the US Air Force transferred four B-1B Lancer strategic bombers, support equipment and technical personnel from the 9th Expeditionary Bomber Squadron from Dyce Air Force Base (Texas) to Europe.
The US European Command said the bomber mission was "long planned" as part of the training of strategic bombers over European territory to study a possible theater of war.
https://twitter.com/US_EUCOM