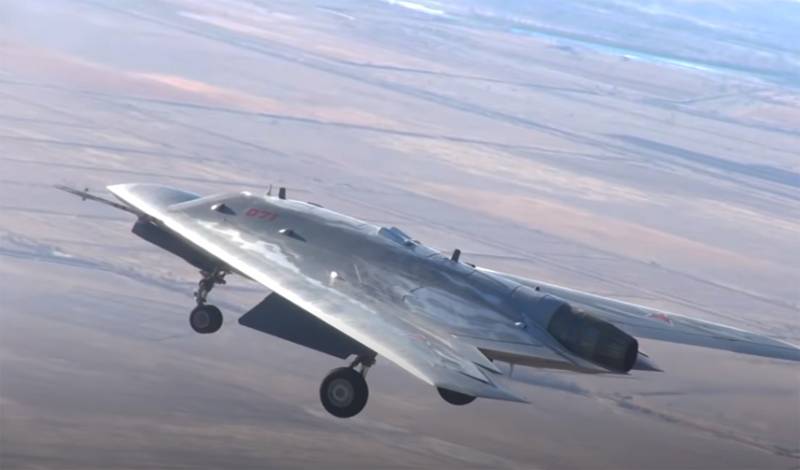 Some time ago, there was information that engines with a flat nozzle would be created for the Russian "Okhotnik" attack drones belonging to the heavy class. This suggests that the designers have taken seriously the task of reducing the visibility of the "Okhotnik". Recall that at the moment the only UAV of the S-70 "Okhotnik" project, which took off in the air as part of the tests, has an engine with a conventional nozzle.
To reduce visibility against the background of a decrease in the mass of the drone, a special technology for creating a glider is used. The glider is made from special carbon fiber threads. A feature of this material is its high strength and low weight.
Carbon fiber can be used to create structures, in principle, of any shape - including structures from the composition of the aforementioned Okhotnik airframe. At the same time, panels based on special fibers are able to withstand an impressive pressure.
The application of material for the manufacture of structural parts of a heavy drone is carried out using a special technology - cross layers using the so-called prepreg (composite material with preliminary impregnation). Prepreg is a kind of semi-finished composite.
This technology makes it possible to further increase the strength of the airframe and create a reserve of stability against future huge loads during its operation.
The production technologies of the Okhotnik UAV are described in the Military Acceptance program at the Zvezda shopping center: