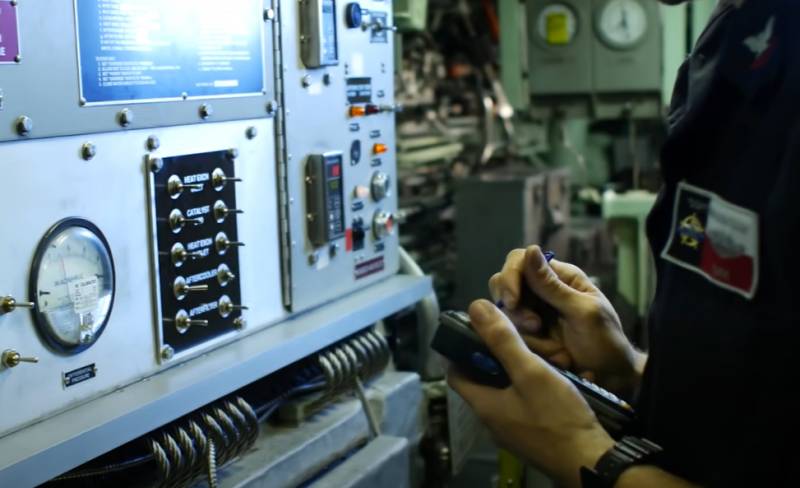 There are reports from the United States that one of the engineers of the American naval forces is accused of trying to transfer classified information about nuclear submarines. The name of this person is called. This is Jonathan Tobbe.
The reports say that both Tobbe himself and his wife have repeatedly made attempts to sell secret information about the nuclear reactors of submarine submarines.
fleet
USA.
It is known that we are talking about secret data that relate to a nuclear power plant on submarines of the "Virginia" type. It is noteworthy that the technology for the creation of just such reactors (GE S9G) will be used in the future construction of nuclear submarines for Australia within the framework of the new military alliance AUKUS.
As they write in the American media, initially, Tobbe did not pay much attention to the "offers", believing that they could be part of the same deal with the Australians (and as it turned out, the deal was being prepared long before the news of the breakdown of the contract with the French). After all, the said engineer had the highest level of clearance in the field of nuclear power. It is also reported that at one time he was in the so-called special reserve of the US Navy, where he served for more than two years, no less, in the command of naval operations.
Reportedly, all this at first did not attract attention from the FBI to Tobbe's activity in terms of his attempts to reach foreign structures in order to transfer data on technologies used in nuclear reactors of submarines.
As a result, under the guise of foreign "customers" were the FBI agents themselves, who offered Tobbe cryptocurrency for "nuclear" secrets. The first "session" with agents acting as foreign buyers of American secrets took place in January this year (2021). As a result, Tobbe was caught red-handed.
Jonathan Tobbe in the United States is one of the leading experts in the use of nuclear technology in the submarine fleet. He has been doing this kind of work since 2012. FBI agents managed to find out that Tobbe decided to involve his wife in attempts to sell the secrets of the nuclear industry abroad. Now Jonathan Tobbe, who is detained by the FBI, could face a really harsh criminal punishment.