Attack drone "Okhotnik" will receive a flat engine nozzle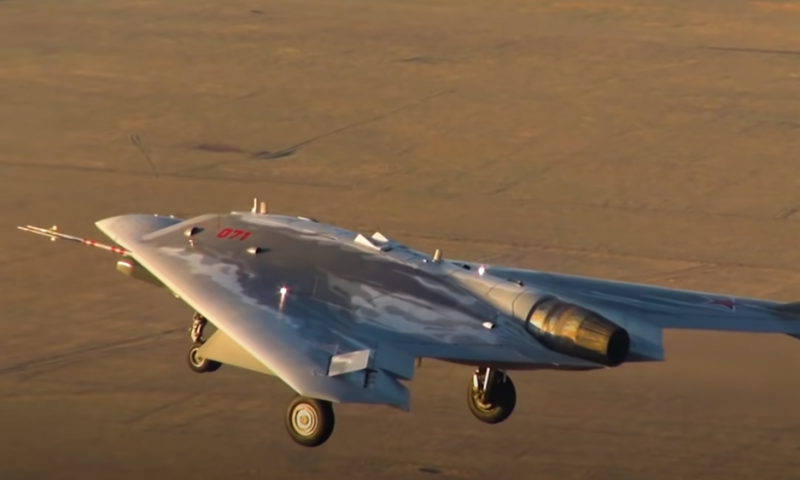 The Russian attack drone "Okhotnik" will receive a flat nozzle that can significantly reduce the visibility of the device for missiles. This was stated by Sergey Kuzmin, Deputy General Designer of the Motor Design Bureau of PJSC UEC UMPO.
Speaking on the air of the Zvezda TV channel, Kuzmin explained that a flat nozzle dissipates a jet stream, and its design feature is that its internal parts cover the hot parts of the engine. According to him, the rocket simply does not see hot elements, in particular the engine blades, especially since most of the nozzle is hidden under the fuselage.
drone
.
The deputy chief designer emphasized that the nozzle is manufactured using 3D printing, which can significantly reduce the time and money for its production. The second prototype of the Okhotnik, which is now being built in Novosibirsk (at the V.P. Chkalov aircraft plant), will have a flat nozzle engine, he added.
Not a single Russian fighter jet now has such a nozzle. But this is a global trend, at the end of the XNUMXth century, all combat fighters are made with flat nozzles.
- said Kuzmin.
The fact that the second "Okhotnik" will be structurally different from the first sample was reported back this spring. In particular, it was noted that the second machine will differ from the experimental first version in the first place in that it is a pre-production machine, created taking into account the tests of the first model of the "Hunter".
Earlier it was reported that the strike UAV "Okhotnik" may eventually acquire a flat nozzle. However, information about the introduction of such technology has appeared only now.