German tank weighing three American "Abrams": Maus from Ferdinand Porsche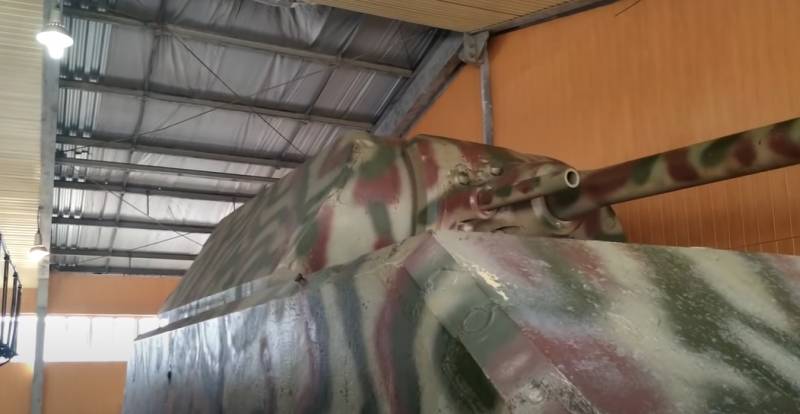 When today they say that the mass of individual
tanks
is too large to perform combat missions, then the German designer Ferdinand Porsche (1875-1951) would look at such people with bewilderment. This man at one time created a combat vehicle, which still holds the record for mass among all tanks ever built in the world.
stories
... Porsche not only created an 189-ton truck (which is about three modern American "Abrams"), but also joked about his steel brainchild, calling this giant "Mouse" (Maus).
It would seem, how can you use a tank, the mass of which is so huge? Germany had its own considerations on this matter. By the time the Mouse was created, the war had passed into that period when the Nazis were retreating on almost all fronts. Hitler believed that the course of the war could be changed if unprecedented weapons were put into operation, which would overwhelm them with their size and firepower. In terms of armored vehicles, the issue of creating a breakthrough tank was considered. It was supposed to be a huge protected armored vehicle with an impressive caliber cannon (150 mm). These tanks were supposed (according to the original plan) to crush the enemy ranks.
But it didn't work out. Questions to "Mouse" began to arise at the stage of its design. Many Wehrmacht commanders were not satisfied with the fact that Maus was actually deprived of the opportunity to participate in close combat.
About how the giant "Mouse" was created, what is its fate, Klim Zhukov tells in a conversation with Dmitry Puchkov: