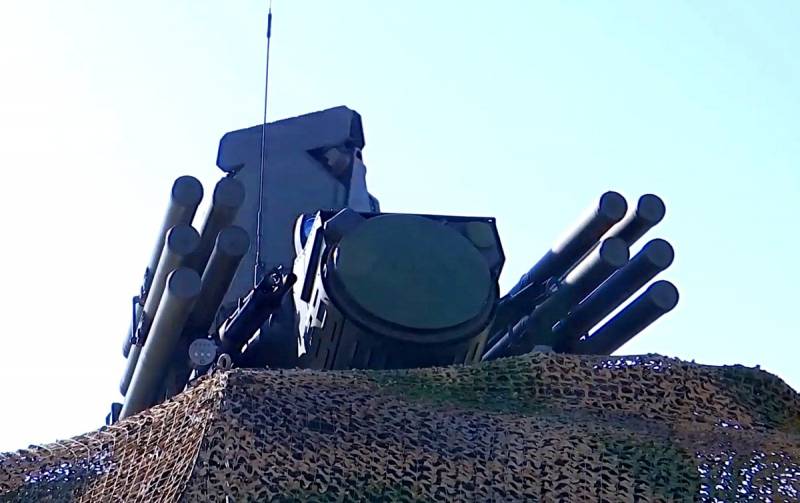 Russian anti-aircraft missile-gun complex "Pantsir-S", which is in service with the Syrian army, repelled an attack by the Israeli
aviation
by intercepting the missiles fired to her. This was reported in the Russian Center for the Reconciliation of Warring Parties.
As Rear Admiral Vadim Kulit said, on October 8, F-16 fighters of the Israeli Air Force struck missiles at the T-4 airfield near the city of Homs. The Syrian Pantsir-S air defense missile system, which is part of the Syrian air defense forces, managed to intercept eight of the twelve missiles fired, and four more reached the ground. As a result of the hit, six Syrian soldiers were injured, there is damage on the territory of the airfield with minor damage to the property of the Syrian army.
On October 21, at 33:16, six F-12 tactical fighters of the Israeli Air Force, crossing the state border of the SAR in the Al-Tanf area, struck with 4 guided missiles at the T-XNUMX (Tifor) airfield in the province of Homs. (...) Eight missiles destroyed
- said in a statement.
The Israeli Air Force command traditionally did not comment on the strike, but earlier it was reported that the strikes on the T-4 airfield were being carried out under the pretext of the presence on its territory of objects belonging to Iran and "pro-Iranian armed groups" acting on the side of Damascus.