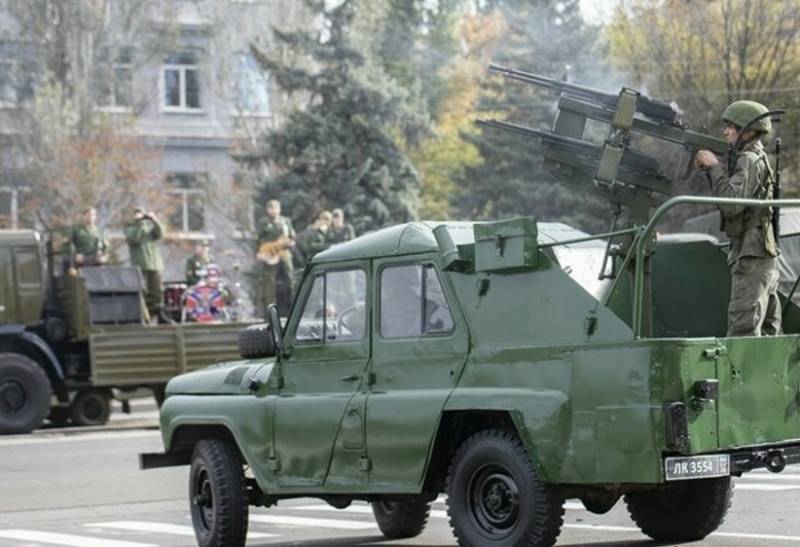 An off-road vehicle produced by the Ulyanovsk Automobile Plant was successfully modernized in Donbass. An original combat vehicle based on the UAZ-3151 vehicle was created in Lugansk.
It is reported
"Lugansk Information Center"
(FACE).
The development of Luhansk engineers was demonstrated at demonstration performances in honor of the seventh anniversary of the founding of the People's Militia of the LPR. This date is celebrated annually on October 7th.
An unusual machine-gun mount was installed on the UAZ SUV, consisting of four Kalashnikov machine guns of 7,62 mm caliber.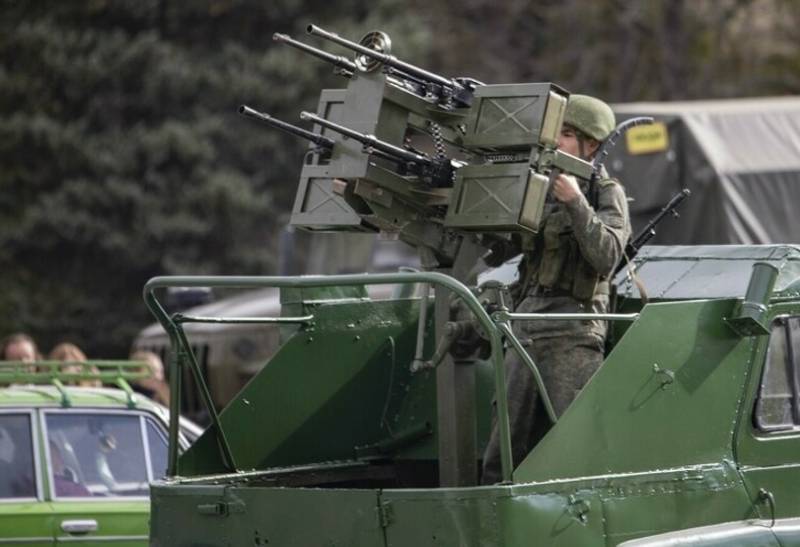 In the process of modernization, the rear of the car was lengthened, which made it possible to make a convenient platform for installing various types of weapons. The quadruple machine-gun mount allows for high-density fire to destroy enemy manpower. In addition, light armor was installed on the sides of the car to protect the crew. The roof of the SUV in the modernized version has become metal. To create camouflage smoke screens, the SUV was equipped with grenade launchers.
In the LPR and earlier, UAZs were altered for the needs of the People's Militia. For example, at one of the parades last year, an off-road vehicle with a heavy machine gun DShK and ATGM "Konkurs" and "Fagot" was demonstrated.