Biggest terrorist attack in Afghanistan since US withdrawal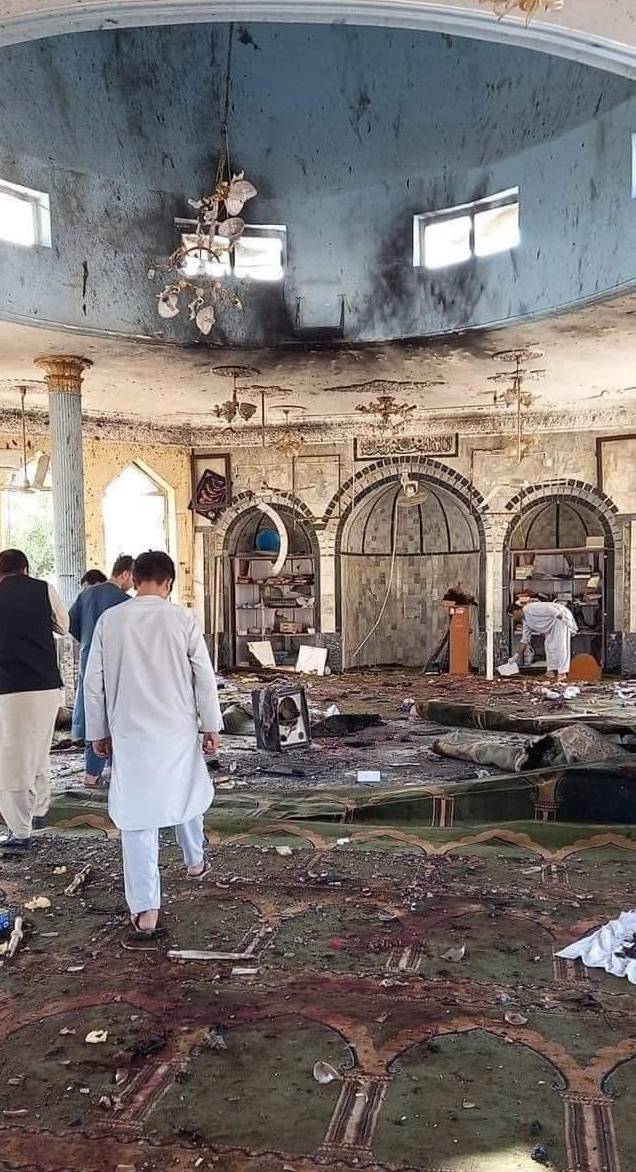 Reports of another terrorist attack come from Afghanistan. A powerful explosion thundered in the city of Kunduz (northern part of the country).
According to the latest information, an explosive device went off in one of the local mosques. Moreover - in the Shiite mosque.
According to the most conservative estimates, about 100 people were killed in the explosion - the overwhelming majority of local men.
The explosion thundered during the Friday prayer, especially revered in the Muslim world. Accordingly, this may indicate that those who organized the terrorist attack have nothing to do with religion, including the Muslim one.
Local media reports that the attack in Kunduz has become the largest to date since the withdrawal of US troops from Afghanistan.
Residents say that there is an acute shortage of donated blood in the city, and there are not enough ambulances. Many of the wounded died within an hour and a half after the explosion, without receiving emergency assistance from doctors.
Recall that since August of this year, Kunduz has been controlled by the Taliban (* a terrorist group banned in Russia). At the same time, the Taliban * themselves declare that foreign special services may be behind the terrorist act, which would benefit from "presenting the new authorities of Afghanistan as terrorists, or at least as incapable of resisting terrorists."
Kunduz doctors say that the number of victims of the terrorist attack in the mosque may increase, since not all of the wounded (including the seriously injured) have been delivered to the city's clinics.