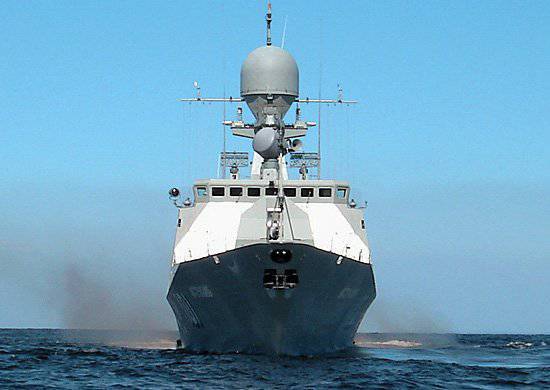 In October, the crew of the newest small artillery ship (IAC) "Volgodonsk" will work out the elements of joint navigation with the IAC "Astrakhan" and conduct the first after state tests martial artillery firing in the sea ranges of the Caspian Sea.
At present, the ship's crew has successfully passed the course task (KZ-1), which is the first step in preparing the ship to perform tasks for its intended purpose.
Sailors of all combat units successfully conducted a series of naval exercises to prepare the ship for battle and march, worked out the daily organization of service, readiness for servicing military equipment and
weapons
preparing the ship for receiving ammunition and sailing in the sea.
In the process of combat training, the emergency ship batches conducted a series of exercises to combat survivability. The sailors at a special training complex that imitated the compartments of the ship, fought with fire during the ignition of the wiring and eliminated holes with the actual flow of water and fire in the compartment.
The next stage of preparation will be the coordination of the crew during exits to the Caspian Sea, where the sailors will have to improve the skills of performing marine elements and planned combat exercises with a single ship.
"Volgodonsk" - a combat ship of the "Buyan" project, designed for combat operations as part of the surface forces of the Caspian
flotilla
both in the sea zone and in river sections. Designed by the FSUE Zelenodolsk Design Bureau (Tatarstan) specifically taking into account the features of the Caspian Sea and the Volga River Delta. Its main advantages are high seaworthiness and low draft.