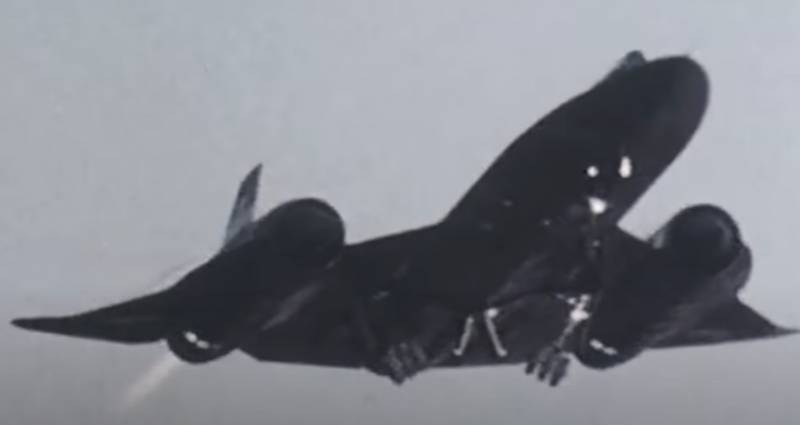 Stories
about aliens, whose ships were allegedly observed in the sky in various parts of the earth, number in the thousands. Moreover, most often "alien ships" were observed over the areas of military testing. Conspiracy theorists stated that this is "easy to explain", since "aliens" are interested in the military activity of earthlings. Everything, of course, is more prosaic. Testing military aircraft were often mistaken for alien ships.
When the American strategic reconnaissance aircraft Lockheed SR-71 Blackbird appeared in the sky, people who saw it for the first time began to photograph the aircraft and send photos to newspapers. The photographs were accompanied by notes that, "probably, we are talking about an alien ship."
Such "evidence" is associated with, to put it mildly, not quite the usual appearance of this aircraft. Especially for the 1960s.
This reconnaissance aircraft is not in operation today. However, some of its characteristics can be envied by many modern means of military
aviation
... SR-71 Blackbird could fly at altitudes up to 25 thousand meters. For a certain time, it was actually considered inaccessible to missiles of air defense systems. In addition, the American aircraft from Lockheed had impressive speed indicators. Exactly 45 years ago, the SR-71 Blackbird set the speed record for manned aircraft. The speed of the Blackbird was over 3,5 thousand km / h.
The SR-71 Blackbird, of course, cannot be attributed to alien ships, but for the 1960-1970s it was a truly unique aircraft, including because of the engineering solutions for the fuselage and engine layout.
He is described in the story on the SkyShips channel: