The media reported on the transition of the Russian Defense Ministry to a new system of professional selection for conscripts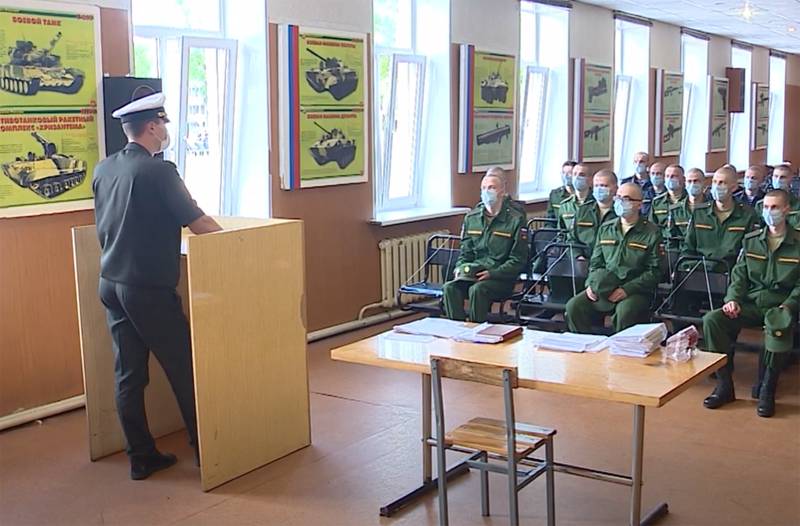 It became known that the military department decided to revise the system of professional selection in relation to young Russians of draft age. We are talking about professional and psychological selection, which allows you to identify the inclinations of the conscript. The current system has been operating for several decades, and, according to experts, has largely ceased to correspond to modern realities. In this regard, there was a certain lack of information about the inclinations (inclinations) of young people when passing the appropriate commissions.
The newspaper "Izvestia"
сообщает
that the new system will reveal signs of deviant behavior. The data obtained as a result of professional and psychological selection, when identifying signs of deviant behavior of a conscript during the tests, will ultimately have to be transferred to a psychiatrist from the members of the medical commission.
It is emphasized that the system has already shown its effectiveness during test use. The head of the organizational and mobilization department of the General Staff of the RF Armed Forces E. Burdinsky noted that it was already possible to identify about 2 thousand conscripts with manifestations of the above-mentioned deviant behavior. At the same time, it was noted that if it were not for the new system of professional and psychological selection, then these conscripts would have ended up in the troops.
The very question of how to transform the system of professional selection arose a long time ago. In many respects, the reason was that the system, which was "in service" with the draft commissions, having turned, in fact, into a formality, did not allow identifying signs of deviant behavior in young people. As a result, following the results of the medical examination, physically healthy people with behavioral disorders could be conscripted into the troops. Moreover, they did not have any mental illness. However, it was these behavioral disorders that sometimes led to the fact that during the service it was with these young people that various kinds of incidents arose, up to the unauthorized abandonment of the unit and the commission of serious crimes.