Russian Foreign Ministry to prepare a response to NATO's decision to expel Russian diplomats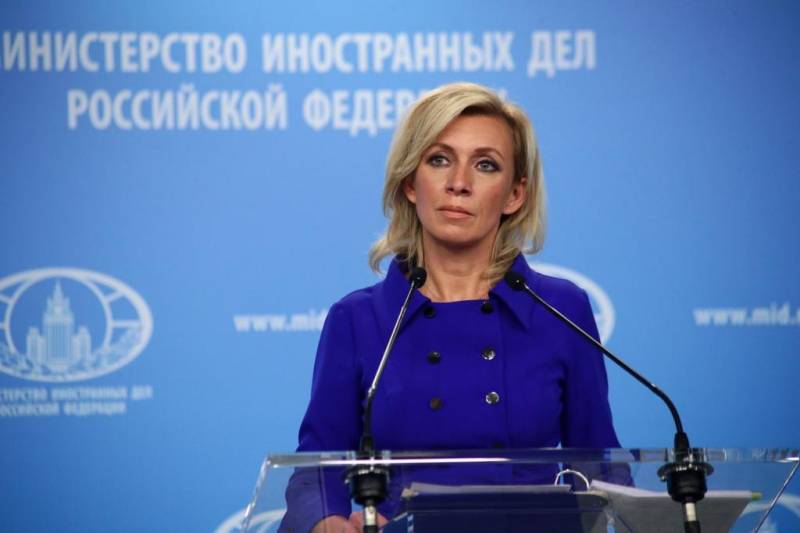 NATO's decision to expel eight Russian diplomats and revoke the accreditation of two more will not go unanswered, Moscow will prepare an appropriate decision. This was announced by the official representative of the Russian Foreign Ministry Maria Zakharova.
Speaking at the briefing, Zakharova said that NATO's recent actions have shown the alliance's unwillingness and unwillingness to conduct a dialogue with Russia. The Russian Foreign Ministry will decide on retaliatory measures against NATO on this basis. The Foreign Ministry spokeswoman assured that retaliatory measures will follow without fail.
The unwillingness of NATO and NATO members to interact has become definitively and irrevocably obvious. We will proceed from this in our response, and they will follow.
- said Zakharova.
The Russian foreign ministry considers NATO's decision to cut Russian representation in the alliance "ludicrous," especially after their constant calls for a resumption of dialogue and interaction, as well as the revival of NATO-Russia Council meetings. According to Zakharova, NATO says one thing, but does something completely different.
Recall that the day before, the alliance made a decision to expel eight Russian diplomats from the Russian mission to NATO, as well as to deprive two more employees of the mission of permanent accreditation. Thus, NATO is reducing the Russian representation to 10 people.
As NATO Secretary General Jens Stoltenberg later stated, the expulsion of Russian diplomats was not connected with any specific events, but in general with "Russian malicious activity." NATO received intelligence that the expelled officers were Russian intelligence officers. At the same time, according to the Alliance Secretary General, NATO is ready for dialogue with Moscow and calls on Russia to resume the meetings of the Russia-NATO Council.
https://www.mid.ru/ru/home