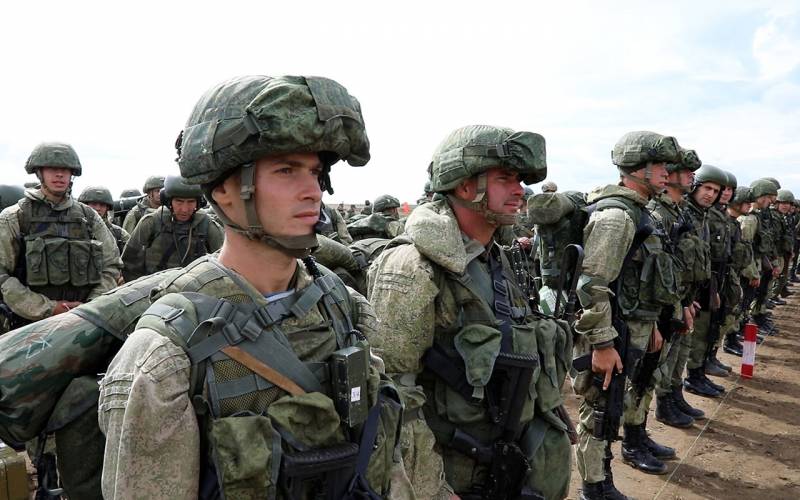 Although the joint Russian-Belarusian exercises "West-2021" ended in September and Russia has already withdrawn its entire military contingent from the territory of Belarus, the West continues to insist that some part of the Russian troops remained in the republic. According to the American edition of Breaking Defense, NATO is very concerned about the possible deployment of the Russian army in Belarus.
The American publication claims that NATO is afraid that Russia still left some forces in Belarus, despite the statements of the Russian Ministry of Defense about the complete withdrawal of its military contingent. According to the publication, Russia could leave in Belarus the S-400 air defense systems, Su-30SM fighters, as well as heavy armored vehicles.
According to Breaking Defense, Brussels is simply afraid that at some point Russia will enter Belarus and will not come back. And for the basic scenario of an attack on the same Poland or Lithuania, according to the assurances of American military "experts", Russia needs a bridgehead, which is perfectly suited to Belarus.
The deployment of the Russian army on the territory of Belarus will lead to "grave consequences" in the region, the newspaper assures. First of all, this will affect Ukraine, which will be surrounded by the Russian army on three sides. In addition, there will be a direct threat to Poland, the "front-line" NATO state, as well as to Lithuania.
According to the publication Defense24, Russia has already worked out an attack on the "right flank of NATO" as part of the past exercises "West-2021".