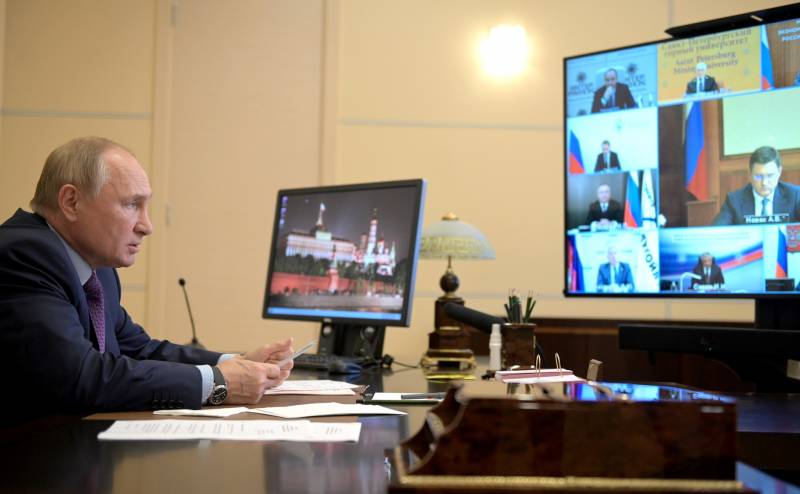 It is unprofitable for Russia to increase gas transit to Europe through the Ukrainian gas transportation system, since pumping through the new pipelines is much cheaper. This was stated by Russian President Vladimir Putin at a meeting on energy development.
The President drew attention to the many speculations around the Ukrainian GTS demanding an increase in gas transit. According to the Russian leader, Gazprom is fulfilling all its obligations under the contract concluded with Ukraine for the supply of gas to Europe through its territory. Putin noted that in nine months the Russian company exceeded the norm by 8%. And it is economically unprofitable to increase pumping through Ukraine any more, since it is very expensive. While pumping through new pipelines is cheaper by as much as $ 3 billion.
Putin also drew attention to the fact that pumping gas through new pipelines reduces the volume of greenhouse emissions into the atmosphere by almost six times thanks to new equipment.
Meanwhile, the price of gas in Europe continues to break records, reaching $ 6 per thousand cubic meters on Wednesday, October 1900. According to experts, it is not Russia that is to blame for the gas crisis, which fulfills all its contractual obligations, but the European Union itself, which at one time refused to conclude long-term contracts for the supply of gas, switching to short-term ones. In Europe, they hoped for competition in the gas market, but in fact ended up with half-empty storage facilities on the eve of the onset of cold weather. It is the fear of freezing that makes buyers raise gas prices.