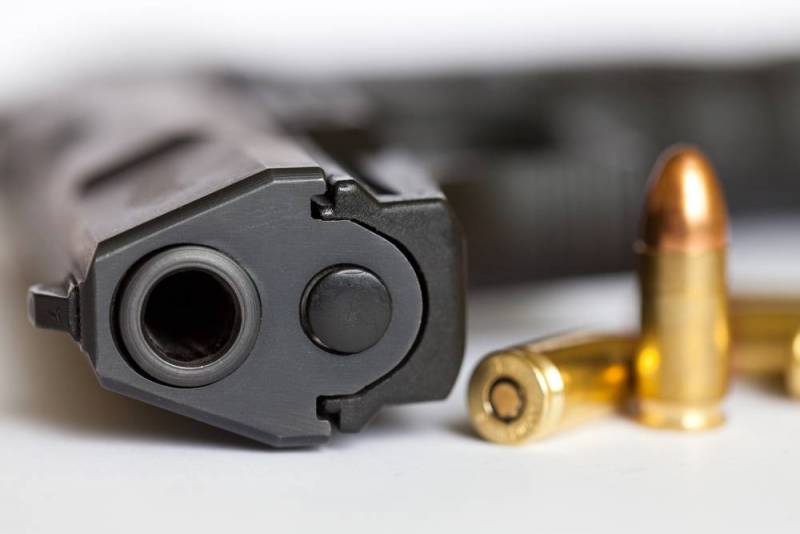 In this article, I tried to summarize and debunk the most common arguments of short-barreled supporters, from the point of view of a former police officer with 20 years of experience, half of which I worked as a forensic expert, and the other as a personnel psychologist.
So:
1. Who benefits?
Who benefits from this - to arm the people with a short-barreled gun?
On the one hand, the gunsmiths. They are offended that the "oilmen" and "gasmen" are raking in money with a shovel, and their market is already oversaturated with all kinds of "pneumatics", "traumas" and "gas workers".
On the other hand, let's say, to the security forces. It's ridiculous to listen to this childish babble about the fact that the authorities are allegedly afraid to arm people with short-barrels.
What is there to be afraid of?
Firstly, the pistol does not "canal" against heavy weapons and body armor (from the word "absolutely"), and secondly, it is even beneficial, since any action can be attributed to "armed resistance", plus "how many people, so many opinions ", So that they will shoot each other forward, than they can oppose something to the authorities.
2. Will crime decrease?
Why did it happen?
Let's take the same USA. In 1994, I was there on a business trip to the DEA, in Washington (then the population there was about 700 thousand people). The chief of police was asked about the "firearms" crimes. The answer is that 200 (!) People were killed in just one year, while serious bodily (death in a few days in the hospital), disabilities, disability and psychological trauma remained outside the brackets.
I was also impressed by the memorial dedicated to the policemen who died during the execution - a long wall filled with names in small print.
We were seriously advised that if the local "gopniks" got attached, then we should not be heroic, since they are all armed and behave very nervously (just due to the fact that
weapons
everyone is full). Therefore, you do not need to go into your pocket (even if for money), but allow yourself to be searched. And the best thing is to put 5 bucks (the cost of a standard dose of drugs there) in the breast pocket of his shirt and point the "gopnik" in the pocket so that he can take it himself. After that, you have to get out of there without looking back, because the "gopnik" may think that you are looking around to shoot at him, and will shoot at you.
Every major city in the United States has marginal areas where even police officers are afraid to enter. And if they call in, it looks more like a military operation under the cover of armored vehicles. People in these areas live in constant fear of violence.
So let's not be so naive as to explain such a complex social phenomenon as a high or low crime rate only by the presence or absence of weapons by the population.
3. The culture of handling weapons
I, unfortunately, do not have statistics for the United States on the number of fatal accidents from careless handling of weapons. But, based on my 20-year experience of work in the police, I can assume that this figure is simply enormous.
Now imagine what will happen in Russia?
Moreover, a pistol is not a gun that only needs to be taken out twice a year when going hunting, so few people will put a pistol into the safe every time they come home. And we shouldn't also forget about the unrestrained drunkenness that takes place in Russia. In the United States, for example, a huge number of cases of injuries and deaths of police officers occur when traveling to family showdowns (domestic violence).
Again, weapons that have not even fired need to be cleaned regularly. The majority of the population does not have such a large living space to allocate a special place for this, where it is possible to reliably restrict access to the rest of the family (especially children) ...
4. Psychological aspect
The already textbook phrase: "If common sense collides with imagination, then imagination always wins", makes you think ...
Of course, everyone's fantasies are individual, but the common denominator of these fantasies among fans of the legalization of short-barrels in Russia is quite banal: "Here it is - I am with a pistol, and a certain aura of security shines around me. And if anyone dares, then I am them and so, and so! And as a result, everyone runs or lies, and "I myself am all in white."
But reality is usually very different from fantasy. And a real fight is very different in terms of the intensity of emotions from training in a shooting range. It happens that the hands dance so that the primary task is not to defeat the enemy, but to hold the pistol in hand. This was even noticeable when a speed exercise was introduced in the police, with a pistol being pulled out in motion and several targets hit. By the way, after several accidents, this exercise, for most categories of employees, was quickly canceled.
People react differently to life-threatening environments. For many, the field of view is narrowed to "tunnel", so that they really do not see anything except one enemy (but in the smallest detail), and as a result, of course, they miss the attack from the side and from behind.
As a psychologist, I sadly can state that the "reality" of fantasies can reliably destroy only reality. And, you yourself understand that in the context of "firearms" this very reality for a dreamer may turn out to be too harsh ...
As a forensic expert, I am familiar with cases when the owners of the "smoothbore", when the villains attacked the house, did not dare to use weapons to kill. They frightened, shot in the air and at the feet, but the end of all this was "grievous bodily" or death, both of the owners of the weapon and their loved ones.
It is very difficult for an ordinary person who has not gone through the experience of war (where he was forced to kill in order not to be killed) to psychologically decide to use weapons to kill, even despite the rampant violence in modern literature, cinema and computer games. For example, now a lot of "real guys" carry knives with them - just in case. But when it comes down to it, even with a threat to life and health, only a few "remember" about these knives ...
Here you can probably touch and
moral
side of the issue.
As a psychologist of the Ministry of Internal Affairs, I have repeatedly come across situations when employees use weapons "to kill" (completely legitimately) with a fatal outcome for the "villain." Each time it was the hardest moral trauma for the employee (even if the "villain", as they say, "had nowhere to put the sample"). And often everything ended with the dismissal of an employee from the authorities of his own free will.
Speaking of psychology, one cannot but recall such an aspect as "careless murders".
There can be a lot of scenarios, and no psychiatrist issuing certificates for permission to purchase will be able to foresee everything.
The biggest problem with the total arming of the population will be
fear
... And fear often pushes a person to very ridiculous and inappropriate actions.
In this regard, I remember such a case when one man walked late in the evening, and another man "with wild eyes" suddenly jumped out of the entrance to him. The first of the second "filled up" from the "trauma" to death (in the head). It turned out that the second ran to the pharmacy - the child had an asthma attack, and the inhaler broke ...
5. The tactical side of the issue
Now imagine that your dream has come true, and you are proudly walking through the evening city with a pistol (by the way, where is it located?). And then: "Gop-stop, we came from around the corner!" At the same time, his weapon (or theirs - which completely deprives you of at least some chances) is already in full readiness. If at the same time you climb for a weapon, then you are a corpse, trying to wave your arms and legs - again a corpse, trying to escape - again a corpse.
Thus, a criminal who goes to a "business" (especially with a firearm) will always be ahead of any armed citizen in tactical terms, even if he is from the special forces (in the army there are completely different tasks and tactical situations). Naturally, the villains will not be waving their weapons in plain sight, but first they will disguise it under a thrown over jacket, in a black plastic bag (very convenient and invisible) or in some other clever way.
You're not going to walk around town with a pistol in your hand, are you? You think that in a country where the majority of the population has weapons, criminals, like in a movie, will first tell you for a long time how they are going to kill you, then they will reach into your pocket for a pistol, and at this time you are cleverly so - bang bang ! And everyone lies at your feet?
Many adherents of the short-barrel talk about the need for increased control by law enforcement agencies - they say, this can solve all the problems with the "shooter
а
mi "in public places.
And why would a criminal "shine" with the purchase of weapons, if hundreds of thousands of "suckers" will walk around who will buy themselves guns, but will not buy the determination to kill their own kind?
Feel free to come and take from anyone. Well, to be sure, you can first "stock up" with a water pipe because of the corner.
6. Social tension
There is one more aspect, which for some reason all adherents of short-handed people forget - the police are also people and also want to live, oddly enough.
With "total armament", you will have to change the law and allow the police to shoot without warning, but only on suspicion of using weapons (as in the United States). Otherwise, no one will go to serve there. And when your over-aged child is shot by a policeman, just because the child decided to show off in front of his peers - he got it and brought a gas worker, an injury, a pneumatic, or even a mock-up of a pistol in the direction of the citizens or the police to another you will remember the saying: "Let 12 condemn me better than six carry me".
Take the United States again.
In the United States, there have been riots of entire districts and even cities more than once, when a policeman (again, very legitimately) killed someone from the colored population. The United States likes to teach others about democracy, but in its
stories
always very cruelly, with the help of the army, dealt with popular unrest. You can recall Detroit, and very recent events.
7. The problem of suicides
The problem of suicides is growing steadily all over the world.
It is known that in a family where parents committed suicide, the likelihood of this scenario repeated by children also increases many times. It looks like an epidemic. The pistol is one of the most
simple
и
reliable
ways to commit suicide.
Thus, the presence of a large number of short-barrels in the country will undoubtedly lead to a significant increase in suicides. For example, in "power structures" 70% of suicides are committed with the use of standard weapons. Moreover, it will not be a single flash, but waves, rolling one after another.
8. miscellanea
Where there is a legal arms market, the illegal one simply thrives.
Since our people are very smart (and this is really so), and most of them are very informed about the possibilities of forensic science in matters of identifying weapons by cartridge cases and bullets, the majority will look for ways to acquire exactly illegal copies (in addition to legal ones) in order to maximize security ourselves before the law (since our legislation, let's say, often contradicts the interests of the majority of the population).
As you probably understand, this leads to "lawlessness."
And if in the United States such "lawlessness" exists (no matter what our supporters of short-barrels say) only in certain disadvantaged areas, then in our country, I suspect, it will begin throughout the country.
Conclusion
Based on the foregoing, it probably becomes clear to any sane person that
legalization of short barrels in Russia
cannot solve a single problem, except, perhaps, gratifying teenage complexes (and even then before the first meeting with reality) among her fans.
On the other hand, such legalization, of course,
will lead to a significant reduction in life safety in Russia
, the growth of social tension, total fear and hopelessness of existence.