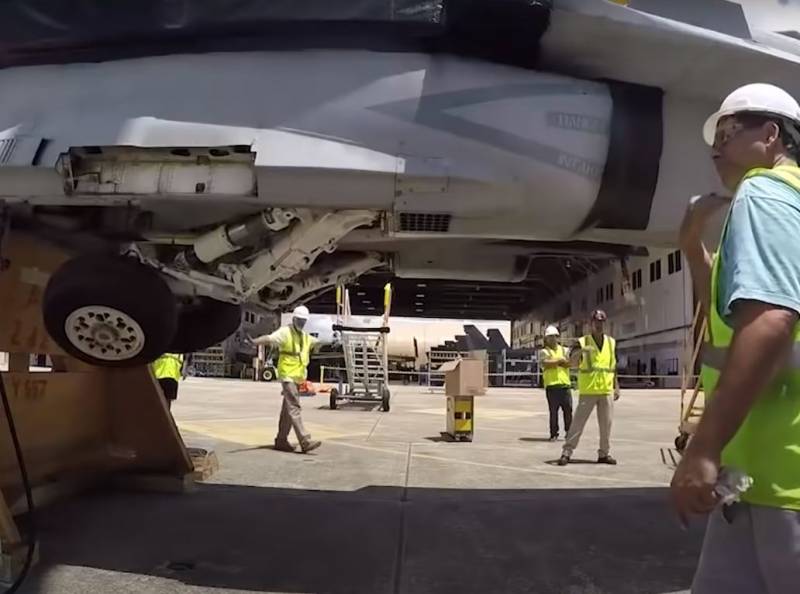 F / A-18 Hornets and Super Hornets, which are actively used by the marine
aviation
United States Navy and United States Marine Corps aviation. From 2017 to 2020 alone, the US Department of the Navy spent more than $ 2 billion to combat metal corrosion. Such large-scale spending forced to pay attention to the problem and higher authorities in the person of the US Department of Defense.
The Navy and the Marine Corps are now required to check equipment every 84 days for corrosion. At the same time, the report of the Ministry of Defense indicates that earlier, aircraft maintenance technicians at the squadron level claimed that they had carried out inspections and carried out actions to combat corrosion, although in fact this might not have happened. The officials of the naval aviation squadrons also did not give a damn about the inspections, who, according to the report, did not always identify and correct the work of subordinates in accordance with the standards adopted in the aviation of the Navy or the ILC aviation.
Why is the Pentagon so concerned about fighting corrosion?
The answer is obvious: the costs are too high. The amount of $ 2 spent on combating corrosion in 086-796 represents 553% of the total maintenance costs for naval aircraft. In addition, the aircraft may be unable to fly due to corrosion. As a result, the overall combat capability of the naval aviation is reduced.
The F / A-18 Super Hornet of the Navy did not meet the requirements for aircraft for carrying out Pentagon missions in any year from 2011 to 2020. The reasons are delays in maintenance, lack of qualified personnel, obsolete parts, lack of spare parts.
The House Armed Services Committee of the House of Representatives has requested a report to establish whether or not inspections have been carried out in the Air Force and Marine Corps units. The Naval Aviation Commander was tasked with developing an internal control system to ensure that aircraft are checked for 84 days for corrosion.
Particular attention is required to be paid to aircraft that began maintenance on December 1, 2020. They also need to identify the presence or absence of metal corrosion problems and develop appropriate solutions to the problems.