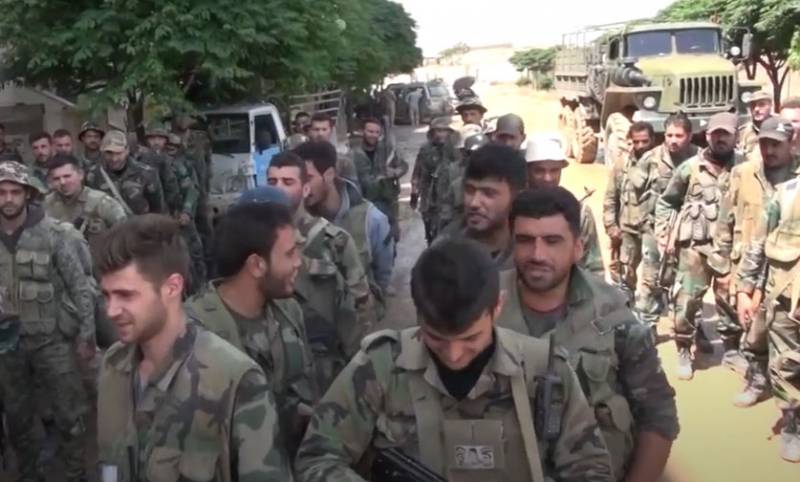 Syrian Army (SAA)
The situation in northwestern Syria remains extremely tense. Clashes between militants and government forces are taking place in the provinces of Idlib and Aleppo.
For example, a few hours ago, militants of the Hayat Tahrir al-Sham terrorist group (formerly Jebhat al-Nusra, a terrorist organization banned in Russia) fired on the SAA positions in the west of Aleppo province. Units of the Syrian government forces in the area of ​​the settlement of Arnaz were hit. It is known that the militants used mortars and rocket artillery.
The positions of the CAA, which were attacked by the terrorists, are located near an important road. It connects Aleppo with the territories near the Syrian-Turkish border (Aleppo-Sarmada-Reyhanli road).
Against this background, the Turkish army carried out artillery shelling of the zone of Kurdish control in the same Syrian province - Aleppo. Kurdish formations, according to the latest data, suffered losses in the area of ​​the settlements of Ain Dinya and Maranaz in the north of this province of the SAR. The shelling of Turkish troops was carried out from the so-called buffer zone - the Syrian territory in the Azaz region, where a fairly large group of Turkish troops is concentrated.
Meanwhile, Syrian forces are trying to advance into Idlib province and eliminate the so-called southern bulge, controlled by militants. For this, forces and means are used, which are involved from two directions. These are the direction of Maaret al-Nuuman - Sarmin in the east and Salma - Jizr al-Shugur in the west of the province.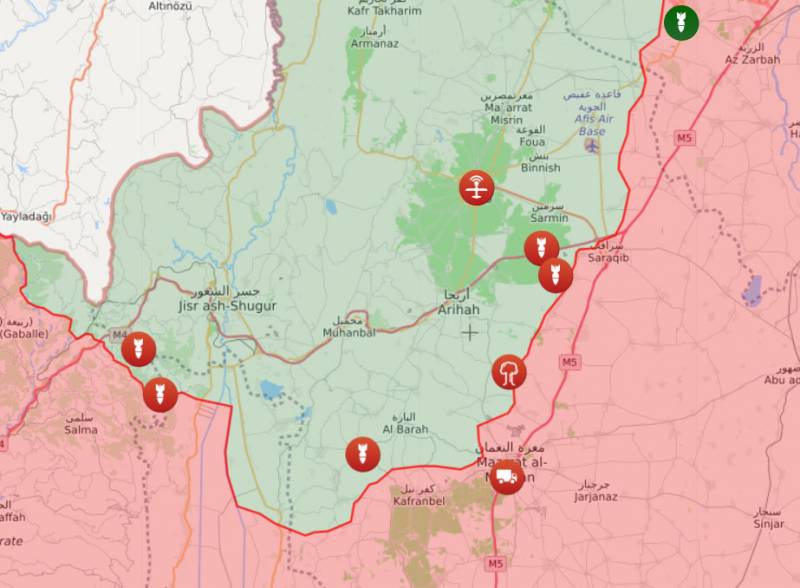 Apparently, the main task of the CAA in these areas is to reach a section of the M4 highway, which is controlled by militants in Idlib. If this can be done, then the SAA will be able to align the front from Jizr al-Shugur to Seraqib and get the opportunity to transport goods from Mediterranean ports in the direction of Aleppo. For the militants, the loss of the M4 site in Idlib could result in a complete final defeat.