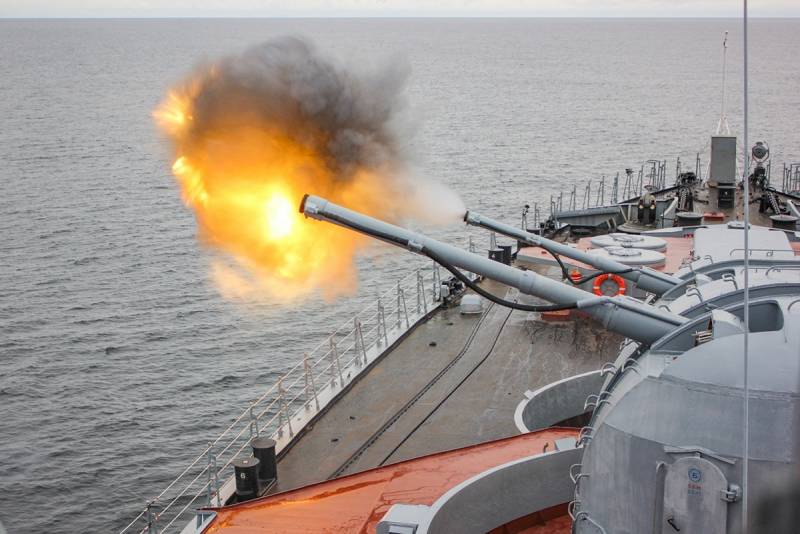 AK-100
Currently, Russian artillery mounts are an integral part of the Indian
fleet
... However, a decision was made to switch to gun systems of its own production.
Indian ships were traditionally equipped with Soviet artillery. In the modern period of the development of the Navy, they received both Russian and Italian guns from the OTO Melara company. So, not to mention anti-aircraft guns, destroyers of the Delhi class (AK-100), frigates of the Godavari type (AK-725) and Talvar (A-190E) are equipped with domestic artillery.
Now it has been decided to switch to self-made ship cannons. We are talking about equipping Triput-class frigates with new 76-mm SRGM artillery systems from the local BHEL corporation. These ships are built on the basis of the Russian project 11356: the Russian Navy received only three units of this type, two unfinished frigates were sold to India (due to Ukraine's refusal to supply power plants to them), while New Delhi plans to independently build the rest of the Triput ships.
As stated, the SRGM artillery system has a special combat potential, being able to fire at fast maneuvering targets with modern projectiles with a higher firing range and programmable ammunition.