"The most difficult operation": Bundeswehr awarded medals for the evacuation from Kabul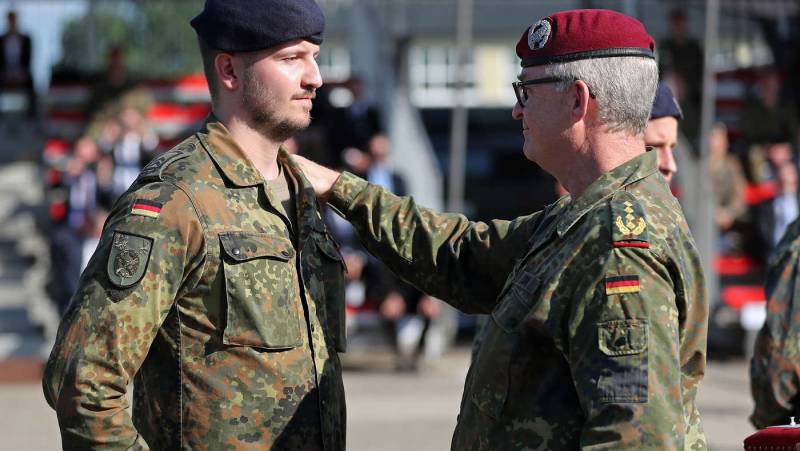 The rapid fall of the government regime in Afghanistan after the withdrawal of US troops and its allies forced the Western partners to urgently return to this country in order to ensure the departure of their citizens from Kabul.
As the capital gradually passed into the hands of new rulers, countless people rushed to the airport to flee Afghanistan at the last minute.
- noted on the website of the Ministry of Defense of the Federal Republic of Germany.
As indicated, the armed forces of the Bundeswehr, together with the allied forces, guarded the airport territory to ensure the departure of German citizens and Afghans in need of evacuation. From the FRG, 600 fighters took part in the operation under the leadership of a brigadier general. The military department explains that the German military transport
aviation
provided transportation of about 5400 refugees to Tashkent, Uzbekistan.
This operation, which took 10 days, became "the largest and most difficult evacuation to date under the auspices of the Bundeswehr."
A special medal was issued as a token of appreciation and gratitude. A new award was received by servicemen who participated in the operation to transfer people over the air bridge between Afghanistan and Uzbekistan
- explained in the German Ministry of Defense.
The new award received the designation "MilEvakOp" ("military evacuation operation"). To date, 61 Bundeswehr medals have been awarded for 61 overseas missions. One of them is awarded for participation in a NATO battle group in Lithuania.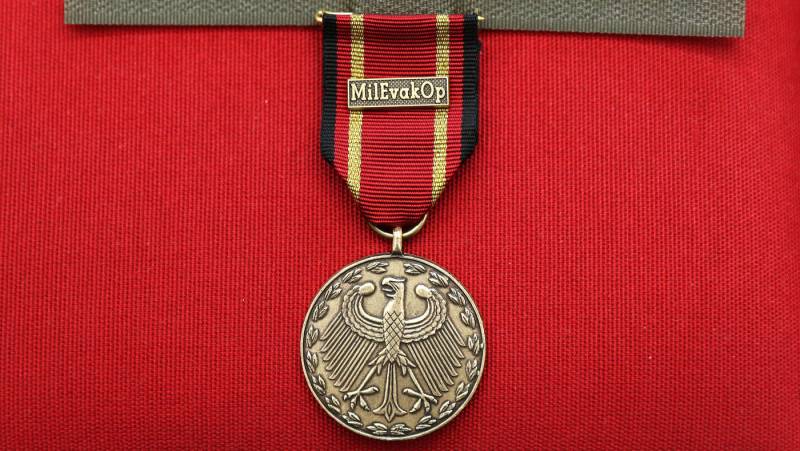 German Defense Ministry website