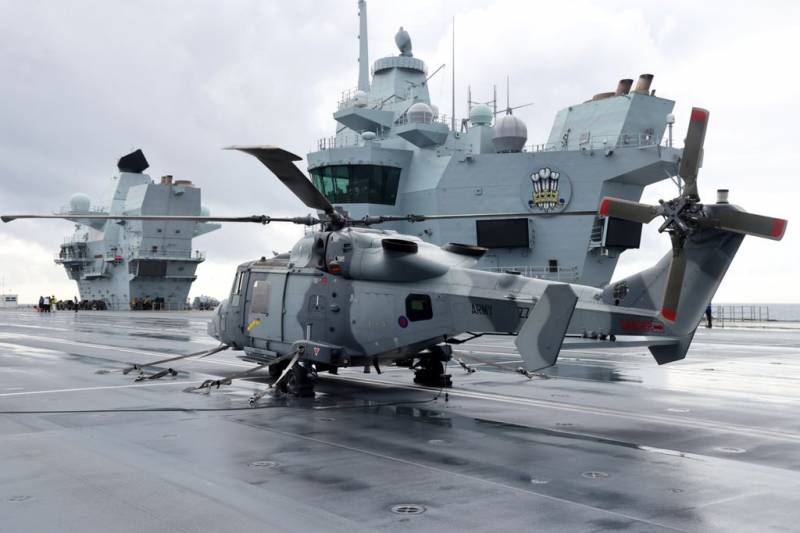 The Royal Navy of Great Britain has finally received a second combat-ready aircraft carrier. According to the press service of the British Navy, the aircraft carrier HMS Prince of Wales has received full combat readiness status.
The aircraft carrier HMS Prince of Wales is the first serial after the lead Queen Elizabeth, introduced to the Royal
fleet
December 7, 2017. Construction of the aircraft carrier began on May 26, 2011 with a steel cutting ceremony. The actual assembly of the ship from blocks began in May 2014, a total of 52 previously assembled blocks were used in the design of the aircraft carrier. Launched on December 21, 2017. Commissioned and officially transferred to the fleet on December 10, 2019.
Since the transfer to the fleet, it has undergone various tests, including the last two weeks, which took place off the coast of Scotland, where HMS Prince of Wales led a group of ships as part of the Joint Warrior exercise. And now the long-awaited event - the ship has been assigned the status of full combat readiness.
We overcame the final hurdle in an exciting way and are now a full-fledged strike aircraft carrier, ready for operations around the world in 30 days.
- said the commander of the HMS Prince of Wales Steve Hiam.
The length of the aircraft carrier is 280 m, the width is 73 m, the total displacement exceeds 70 tons. The speed is up to 000 knots (25 km / h), the autonomy is 46 miles, or almost 10 days of sailing. Crew: command staff 000 people, personnel 300 people and aircraft personnel 60 people.
The wing consists of F-35B fighters and Merlin helicopters (up to 40 aircraft in total with the possibility of expanding the wing to 70 units). In addition, the ship will be able to carry attack and heavy military transport helicopters, as well as V-22 Osprey tiltrotors.