Turkey tested a new high-precision mini-rocket to arm drones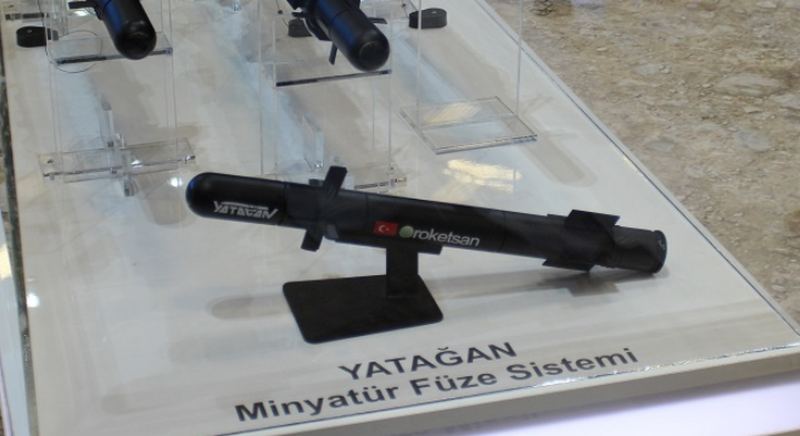 The Turkish army will soon receive a new high-precision mini-missile METE. Ismail Demir, head of the Turkish Defense Industry Department, said that the new small-sized ammunition is being tested.
The mini-missile is designed to arm unmanned quadcopters, ground combat platforms, and can also be used by infantry to defeat enemy personnel, unarmored vehicles, and light shelters.
Roketsan's METE mini laser guided missile is designed and tested. It will be used from unmanned
aviation
, ground and surface patforms. Infantry on the battlefield will also fire grenade launchers at it
- wrote Demir on his Twitter page.
Developed by Turkish gunsmiths, a miniature high-precision missile, originally dubbed Yatagan, was demonstrated at the IDEF 2019 exhibition in Istanbul. It was renamed this year in honor of Turkish archer Gazoz Mete, who won gold at the 2020 Summer Olympics in Tokyo.
The new ammunition is a laser-guided missile with a length of 40 cm and a caliber of 40 mm. It can be fired from special grenade launchers, including grenade launchers, and hit targets at a distance of up to 1 km. Moreover, the maximum deviation from the target does not exceed one meter.