Turkish press: After meeting Erdogan and Putin, the Turkish army may transfer the M4 highway under the full control of the CAA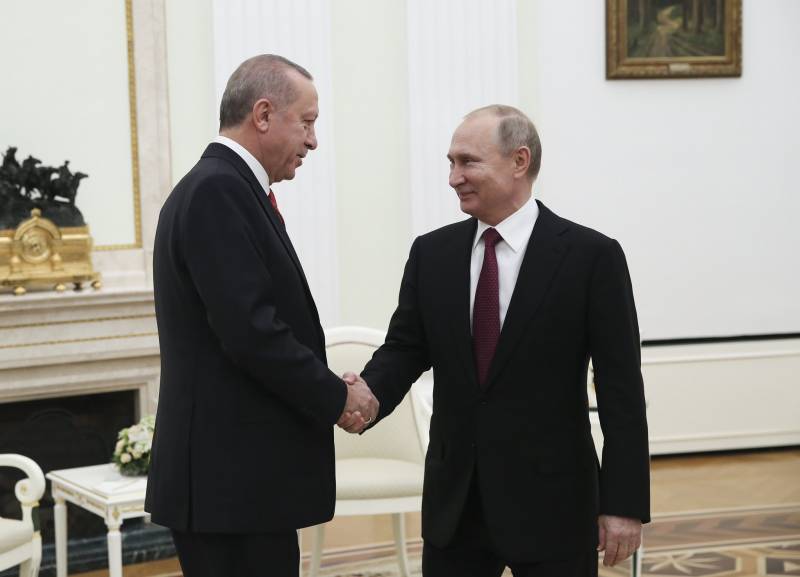 At the meeting of the presidents of Russia and Turkey, Vladimir Putin and Rajep Tayyip Erdogan, held in Sochi at the end of September, no official documents were signed, but the parties clearly outlined their positions on Syria. Writes about this the author of an article for the Turkish edition of Cumhuriyet.
On September 29, 2021, a meeting of Russian and Turkish leaders was held in Sochi, Russia. As a result of the negotiations, there was no joint statement, and no official documents were signed either. However, the meeting brought some results.
Before the summit, Putin held a meeting with Bashar al-Assad, at which it was clearly stated that Turkey and the United States should leave the territory of Syria, as they are there illegally. Erdogan, on the eve of a meeting with Putin, said that the United States should leave Syrian territory.
According to the author, Putin had a stronger position in the negotiations, which he took advantage of. The Russian leader did not push Erdogan into a corner, giving him some freedom of maneuver, but clearly outlined his positions regarding Idlib, where the presence of the Turkish army, which is trying to control the Syrian opposition, remains.
Although Erdogan did not officially declare anything, judging by his words, Turkey is ready to make concessions on Syria.
We talked about the time to find a final and sustainable solution to the Syrian problem. We have stated that we are open to any realistic and fair step in this direction.
- said the Turkish president.
According to the author, in order not to aggravate the situation, Turkey will take several steps. Most likely, Turkish troops will give the strategic M-4 highway to the Syrian government forces, although this is not beneficial to Erdogan. Some more steps by Turkey in Syria are possible, but not of a global nature. The Turkish army will not finally leave.
Thus, after the meeting between Erdogan and Putin, the Turkish army can transfer the strategic M-4 highway under the control of the SAA (Syrian army), the author sums up.
https://twitter.com/tcbestepe_ru