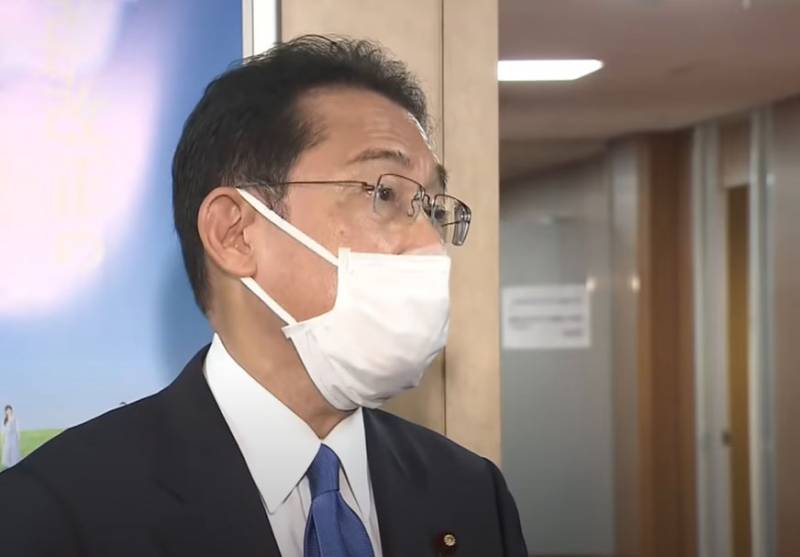 A new prime minister took office in Japan. We are talking about the former Acting Minister of Defense and the former Foreign Minister of Japan Fumio Kishida. As head of the Cabinet of Ministers, this figure replaced Yoshihide Suga, who himself asked fellow party members to resign from his post (as well as from the post of general secretary of the ruling party - Liberal Democratic).
For Russia, naturally, the attitude of Fumio Kishida to our country is important. This attitude is characterized by the Japanese media. In particular, it is noted that Kishida has recently expressed open dissatisfaction with the way the negotiation process on the South Kurils is going. Recall that in Tokyo, these islands continue to be considered their property, calling them "northern territories".
Not long ago, Kishida, during a debate before the election of a party leader, stated the following:
My task is to return all four islands to the jurisdiction of Japan.
In Japan itself, this position was called "bold" and even "radical", recalling that at one time Prime Minister Shinzo Abe "agreed" to return two islands of the Kuril ridge - Shikotan Island and the uninhabited Habomai archipelago.
The Japanese press indicates that Kishida does not want to conduct diplomacy of "exclusive reconciliation on the island issue." It is added that the new prime minister of Japan intends to speak with Russia on the issue of the Kuril Islands from a "position of strength." At the same time, it is specified that Kishida himself did not say a word about Russia in his speech. He declared his intention "to protect the national interests and territorial integrity of Japan with all his might." Already from this statement in the publication "Hokkaido" concluded that Fumio Kishida "will also defend territorial integrity in terms of demands from Russia to transfer" the South Kuriles - "from a position of strength." What kind of power the new Japanese prime minister is going to demonstrate is not reported.
Let's remind that earlier one of the Japanese prime ministers - Shinzo Abe - at the grave of his father vowed to "resolve the issue" of the islands. I wonder if Abe is remembering his vow now? Or for a politician, this is an empty phrase - today I swore, but tomorrow I can forget ...