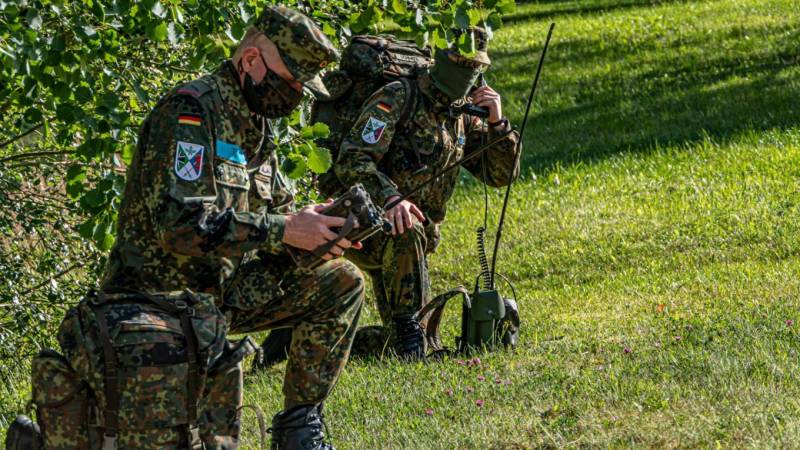 The transition of the Bundeswehr to new means of communication is proceeding at an extremely slow pace. In this regard, it was decided to finance the purchase of old analog radio stations of the 1980s, for which the arsenal of spare parts has already dried up.
The program of re-equipping the ground units of the Bundeswehr with digital radio stations has been implemented for many years. Thanks to them, the military command hoped not only to provide better protection of radio transmissions from eavesdropping and interference, but, above all, to deploy multi-level battle control systems.
Over time, however, it became clear that the giant DLBO ground operations digitalization project was far behind schedule. Against this background, the armed forces resorted to a temporary solution - to restore the functionality of the old radios of the SEM 80/90 family without making any changes to them.
It looks like an act of despair
- indicated in the Augen geradeaus.
As noted, the old radio stations should be installed on the military equipment of the Bundeswehr, which is currently deprived of communications. As explained in the Ministry of Defense, their acute shortage requires the organization of early purchases. If you initiate the process of acquiring digital radio stations, you will have to enter a pan-European auction, which is fraught with lengthy bureaucratic delays. As a result, the troops could be left without radio communications for a long period of time.
The contract signed in September for the restoration of the arsenal of SEM 80/90 radios will be carried out by the French company Thales, which owns the only German manufacturer of these devices. In accordance with the agreement, Thales must demonstrate the ability to expand the production of radio equipment at the technical level of the 1980s, and then supply it to the army until 2033, with a possible extension of purchases until 2036. In total, it is planned to purchase 30 thousand radio stations
If the Bundeswehr really orders all the necessary 30 new old radios, it will cost about 000 million euros [that is, each product will cost 600 thousand euros]
- explains the author from Germany, expressing surprise "back in the eighties."