Daily Mail: Chinese military aircraft settled in Afghan Bagram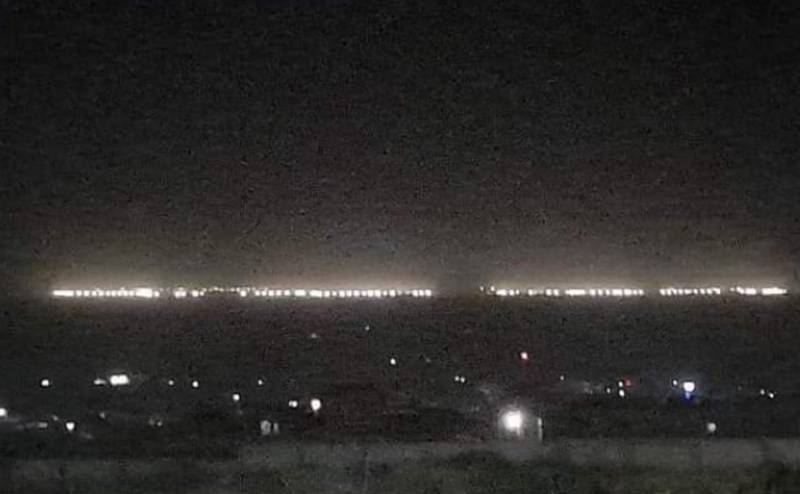 At the Afghan military base in Bagram, abandoned by the Americans back in July, electricity appeared and military aircraft landed. According to the British edition of the Daily Mail, the Chinese have settled at the airbase.
The publication, citing its own sources, writes that military aircraft have appeared at the Bagram airbase, and the power supply has also been restored. At the same time, according to unconfirmed reports, it may be the Chinese who occupied the former stronghold of the United States.
Other sources confirm that the airbase has received electricity and is functioning again. At the same time, it is noted that the Taliban * (the movement is banned in Russia as a terrorist movement) was hardly able to restore the airbase's functionality, especially to lift heavy military transport aircraft into the air. At the same time, a lot of evidence of several military aircraft taking off and landing at the airbase appeared on social networks.
Nearly two months after the withdrawal of foreign troops from #Afghanistan, Bagram Air Base has apparently reactivated. It is not clear who activated this site. The new government, however, has denied reports of Chinese presence at the base.
XNUMX. Cookies @FarshadDaryosh pic.twitter.com/euO5ZrU8vW

- Hadi Sahar (@ HadiSahar2) October 3, 2021
The Daily Mail speculates that the Chinese military is stationed at the airbase, especially since the director of the Chinese program at the Stimson Research Institute, Yong Sung, recently said that China would "gladly" occupy Bagram and seize any equipment left over from the United States. Also, remember that the Taliban * called China their "best friend" in the world.
Recall that the airbase in Bagram was built by the Soviet army, after which it went to the Americans, who operated it for 20 years. In July of this year, the military contingent of the base left Bagram under cover of night, effectively leaving it to be plundered.