Tensions on the border with Azerbaijan: Iranian air force accidentally opened fire on its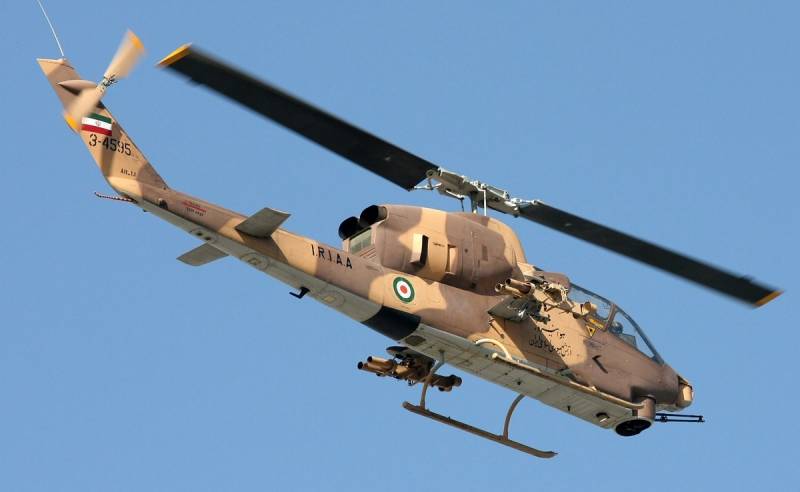 The situation on the Iranian-Azerbaijani border remains tense, Iran, within the framework of the Conquerors of Khaybar exercises, continues to pull military equipment and personnel to the border.
Another military conflict may break out on the border of Azerbaijan and Iran. The formal reason for the aggravation of relations between the two countries is the blocking by the Azerbaijani military of two sections of the highway between the Armenian cities of Kapan and Goris and the collection of tolls from Iranian drivers. In fact, Iran does not like the strengthening of Turkey's positions in the region.
On October 1, 2021, Iran began large-scale military exercises near the border with the Nakhichevan Autonomous Republic. As the commander of the ground forces of Iran, Brigadier General Keyumars Heydari, said, armored units, artillery,
aviation
, electronic warfare units.
As follows from the available data, the following are involved in the exercises: 16th Armored Division as part of the 116th and 261st Brigades, 21st Infantry Division, 64th Infantry Division as part of the 164th Infantry Brigade, 31st Division " Ashura "IRGC, 65th Special Forces Airborne Brigade as part of one of the battalions.
The following were deployed to the border area: Su-24, F-14 Tomcat and F-4E Phantom fighters and bombers, Il-76 and C-130 Hercules transport aircraft, AH-1 Cobra and CH-47 helicopters Chinook. In addition, the Fajr-5 and Fajr-5S MLRSs with an effective firing range of up to 70 km, and launchers of Fatah-313 and Zulfikar ballistic missiles with a range of up to 700 km have been deployed in the border areas.
At any moment, a provocation may occur on the border, which will translate the exercises into a real military conflict, where Turkey will necessarily take the side of Azerbaijan. By the way, one incident during the exercise has already occurred: the AH-1 Super Cobra helicopter of the Iranian Air Force accidentally opened fire on its positions, which led to the death of three soldiers. Initially, it was presented as a provocation of the Azerbaijani military, but in the end Iran recognized "friendly fire".
Shahram Sharifi / GNU Free Documentation License