A medal for maneuvers at a gas station: the British press sneers at the involvement of the military in the delivery of fuel to the gas station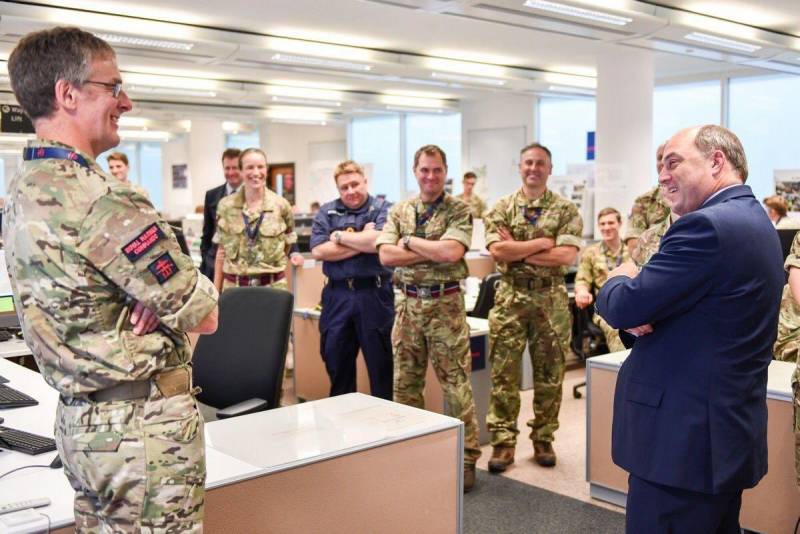 The British Army will supply fuel to the gas station to overcome the fuel shortage crisis that has gripped the country. For these purposes, up to two hundred servicemen will be involved, who will sit in the cabins of fuel trucks.
This was stated by Defense Secretary Ben Wallace.
The British military is now taking preparatory courses at training grounds throughout the country. And from the beginning of next week, they will already start delivering fuel to filling stations.
Due to the avalanche demand for fuel and its shortage at gas stations, the government even had to suspend legislation against monopolization. At present, measures to stabilize the crisis have already begun to yield results, since more fuel is delivered to the country's filling stations than they are sold.
The British newspaper Financial Times reacted with a caricature to the message about the involvement of the army. The press, ironically over the situation, presents a gallant military man, hung with awards, telling a lady about them during a buffet table.
And I got this medal for maneuvers at a gas station
he says to her.
Actually, in every joke there is a grain of a joke. And since the fuel problem in Britain is extremely acute, it should not be surprising if the participants in the liquidation of the crisis receive high awards.
https://twitter.com/bwallacemp