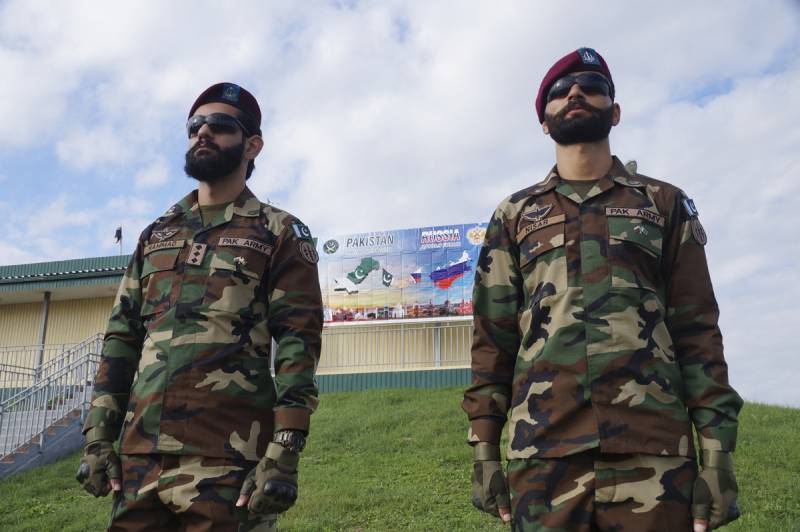 It became known that in the Krasnodar Territory training of special forces units of Pakistan was held together with the Russian military. A truly meaningful interaction experience, which previously (for a number of reasons) was out of the question. It is now possible.
About this war correspondent Alexander Sladkov in his
Telegram channel
and on the YouTube channel Sladkov +.
It is noted that this is an important training session, one of the stages of which was the detection and elimination of the conditional command post of terrorists.
After the discovery of this object, special forces secretly approached it, installing explosive devices. Alexander Sladkov reports that the total power of the explosive was about 10 kg. After the installation of special equipment to inflict defeat, they were brought into action in a remote version.
According to the military commander, there is an exchange of combat experience in Molkino. Moreover, both the Russian troops, as you know, carrying out an anti-terrorist mission in Syria, and the Pakistani special forces have it. It was noted that, among other things, "they can study it on the example of the actions of the Taliban (* a terrorist group banned in Russia) in Afghanistan."
The general training camp of the special forces will last about a week as part of the Druzhba 2021 joint military exercises.
Recall that earlier in India and among the so-called Panjshir militia, statements appeared about the alleged participation of Pakistani special forces in the assault on the key Salang pass. The Taliban * refute these claims, claiming that they acted independently, without any outside help. They called the statements of Massoud's troops an attempt to justify the failure of his troops in Panjshir.
Video of Alexander Sladkov about joint training with Pakistani special forces in southern Russia: