Mikhail Saakashvili was detained in Georgia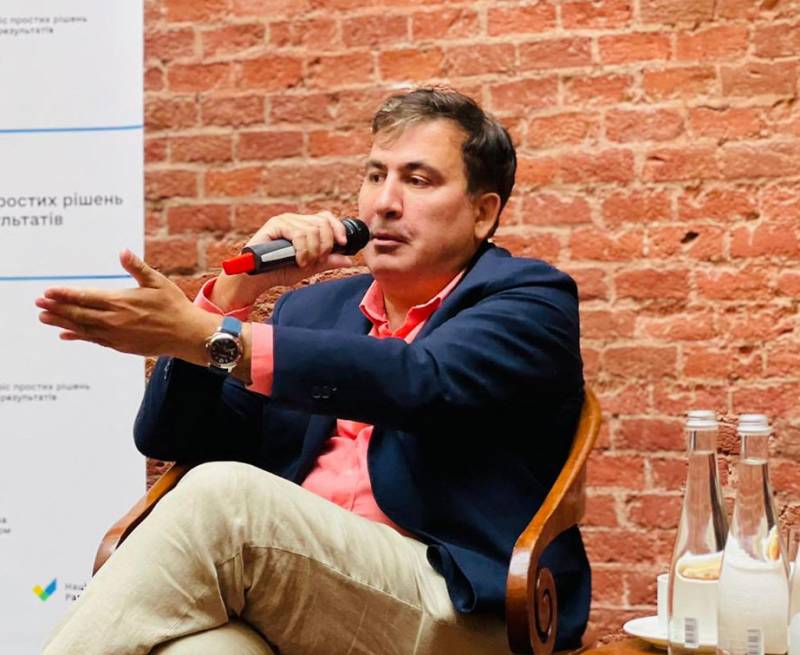 The statements of those mass media, which claimed that Mikhail Saakashvili, who announced his arrival in Georgia, was bluffing, was not confirmed, in fact, being in Ukraine. We will remind that the ex-president of Georgia previously wrote in social networks that he "returned to his homeland" and called on supporters to go out into the street "in powerful columns against the ruling force."
Some time ago, the information that Saakashvili is indeed in Georgia was confirmed. Moreover, it was confirmed in a very original way. Reports are coming from Tbilisi that the ex-president of the country was detained.
Let us remind you that Saakashvili is involved in several criminal cases in Georgia. One of them is about abuse of office. The country's authorities previously stated that if Mikhail Saakashvili appears in Georgia, he will be immediately arrested. Which is exactly what happened.
The information about the detention of the ex-president of the country was confirmed by the Prime Minister of Georgia Irakli Garibashvili. Also, confirmation was voiced by the head of the Georgian Foreign Ministry and the head of the Georgian security service.
Video of a fragment of the press conference, where the prime minister speaks about the detention of Saakashvili:
Translation of Garibashvili's speech:
I would like to inform the public about the detention of the wanted third president of Georgia, Mikhail Saakashvili. He was transferred to a penitentiary institution. Our law enforcement officers detained Mikhail Saakashvili at the highest level.
Facebook / Mikheil Saakashvili