Gazprom starts gas supplies to Hungary bypassing Ukraine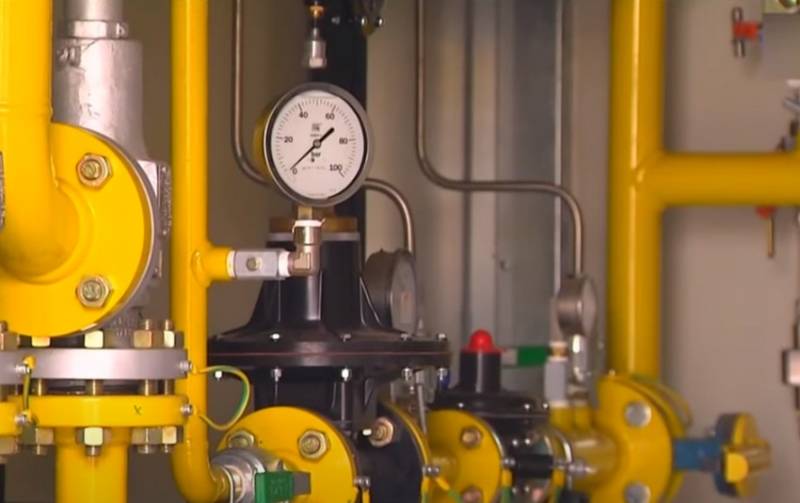 Gazprom has started gas supplies to Hungary via the Turkish Stream gas pipeline, transit through the Ukrainian GTS has been suspended. This was stated by the press service of the Ukrainian GTS Operator.
According to the company, from 7:00 am on October 1, gas transit to Hungary through the Ukrainian gas transportation system has been suspended, although the pumping capacity has been contracted and provides for the transit of up to 24,6 million cubic meters of gas per day. Instead, gas went through the Turkish Stream through the Bulgarian and Serbian GTS.
Kiev has already stated that the Ukrainian route is the most "economically profitable", but Hungary prefers to "overpay", although Kiev has never "let down" and was a "reliable transit country."
Accordingly, after Gazprom suspended the transit of gas through the Ukrainian GTS, Ukraine can no longer "buy" gas from Hungary, since the "supplies" of gas from Hungary were carried out by means of a virtual reverse, that is, the selection of the required amount of gas from the volume following the gas pipeline ... And since there is no transit, there is no import.
Earlier, Gazprom and the Hungarian company MVM CEEnergy Ltd signed a contract for direct gas supplies to Hungary in the volume of 4,5 billion cubic meters for a period of 15 years. The agreement entered into force on October 1, 2021. A feature of this contract is the supply of gas bypassing Ukraine, which greatly angered Kiev, which had lost money for transit.