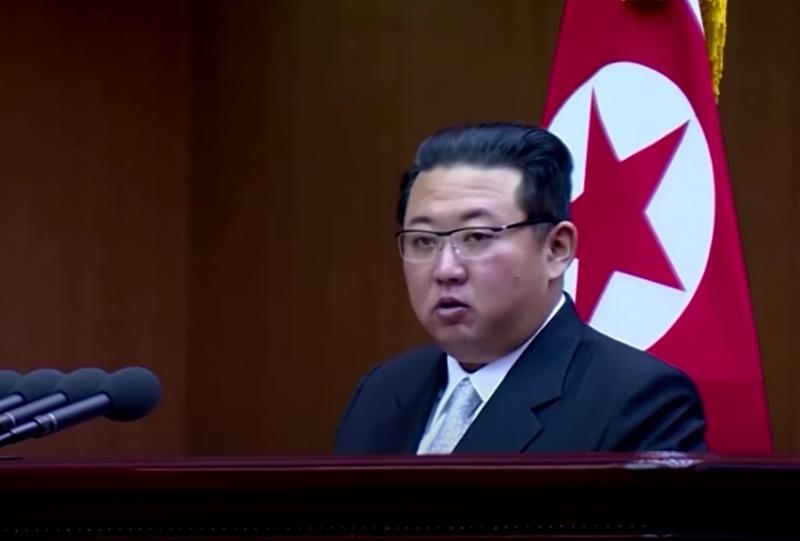 North Korea has rejected a US proposal to negotiate the country's nuclear program. This was stated by Kim Jong-un, speaking at a session of the Supreme People's Assembly of the DPRK, according to the Central Telegraph Agency of the DPRK.
The DPRK leader rejected Washington's proposal to start negotiations on the North Korean nuclear program without preconditions, calling the American proposal just a screen covering hostile actions and allowing the international community to be deceived. Therefore, no negotiations on the DPRK's nuclear program with the United States are going to be held.
As clearly demonstrated
story
the last eight months since the new US administration came to power, the US military threat and hostile policy towards us has not changed at all
- quotes TsTAK an excerpt from the speech of Kim Jong-un.
At the same time, Pyongyang intends to restore relations with Seoul by reopening communication channels that were closed recently due to South Korea's military exercises with the United States. According to Kim Jong-un, North Korea has neither a goal nor a reason to provoke South Korea, so communication channels will be opened early this month.
At the same time, the North Korean leader accused the South Koreans of slavish behavior towards the Americans and blamed them for the uneasy relations between the two countries that hindered their improvement.
Meanwhile, the DPRK continues to test new types of weapons and is not going to stop. According to TsTAK, on ​​September 30, 2021, the country's National Defense Academy successfully tested a new anti-aircraft missile.