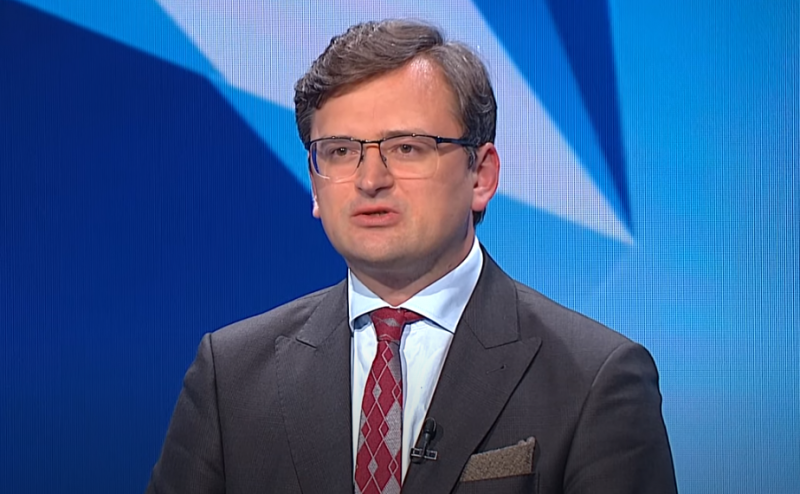 The main newsmaker of recent days, Ukrainian Foreign Minister Dmitry Kuleba, who promised Putin a "difficult conversation" with Zelensky, now promises to create "serious problems" for Russia.
According to Kuleba, Ukraine is ready to create "serious problems" for Russia in order to force it "to peace." Kiev intends to create them by involving other countries in working out conditions that will "force" Moscow "to stop its aggression" against Kiev. The Ukrainian minister once again accused Russia of "manipulation, lies and cynicism" and waging a war against Ukraine.
It is this kind of Russia that is waging war and aggression against Ukraine. Therefore, it is necessary to negotiate in all possible formats to end the war. Even if for this we have to create serious problems for her
- he said.
Even Kiev reacted negatively to the minister's speech, though not all, but more or less adequate politicians. We are talking about the former deputy of the Rada Yevgeny Muraev, who, in response to Kuleba's statement, said that monkeys rule Ukraine. According to him, for seven years they have been claiming in Kiev that Moscow is waging a war against them, and they decided to create "problems" only now.
Why did Zelensky not create problems for the aggressor for two years in order to force him to peace?
Muraev asked.
We will remind that earlier Kuleba promised Putin "a serious conversation" with Zelensky, who allegedly will negotiate from "offensive positions" and intends to seek the "liberation" of Crimea and Donbass on "Ukrainian terms."